France warns of 'serious consequences' if Trump moves US embassy to Jerusalem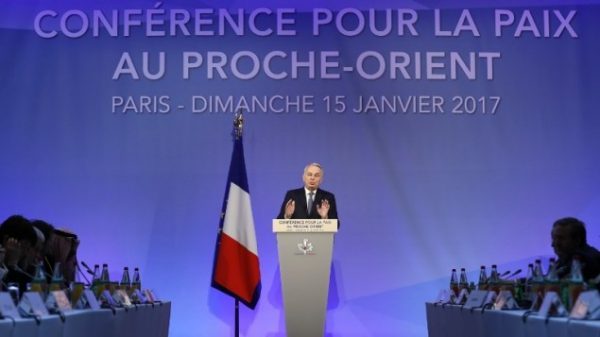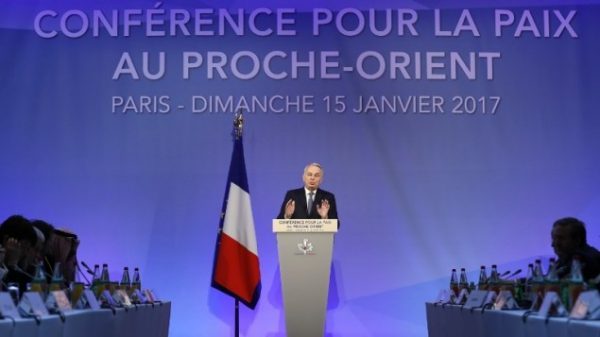 Speaking as 70 countries gather for Mideast peace talks in Paris on Sunday, French Foreign Minister Jean-Marc Ayrault warned of "extremely serious consequences" if the US moves its embassy from Tel Aviv to Jerusalem as planned.
Ayrault told French media that he believed US President-elect Donald Trump would find it "impossible" to fulfill his campaign pledge to relocate the embassy.
"When you are president of the United States, you cannot take such a stubborn and such a unilateral view on this issue. You have to try to create the conditions for peace," Ayrault said.
Palestinian Authority leader Mahmoud Abbas warned Saturday that peace efforts could be dealt a mortal blow if Trump moves the embassy.
Doing so would reverse decades of US policy, which has maintained that the final status of Jerusalem– whose eastern and largely Arab side has been occupied by Israel since 1967 – should be determined in peace negotiations with the Palestinians.
Three US senators introduced a bill earlier this month aimed at moving the US embassy from Tel Aviv. The bill includes a provision calling for consular funding to be suspended until a US embassy is established in the holy city.
The Paris peace conference is taking place without the participation of officials from Israel, the Palestinians or the incoming US government. And while it may seem like a long shot to try to restart beleaguered Middle East peace talks without any of the key players, organisers say that moving forward sends a message. They want both Israeli Prime Minister Benjamin Netanyahu and US President-elect Trump to see that most of the world wants a two-state solution to the Israeli-Palestinian conflict.
According to a draft statement obtained by The Associated Press on Friday, the conference will urge Israel and the Palestinians "to officially restate their commitment to the two-state solution". It also will affirm that the international community "will not recognise" changes to Israel's pre-1967 lines without an agreement by both sides.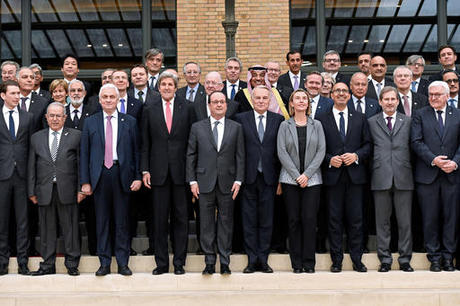 The Palestinians have welcomed the French initiative and Abbas was initially expected to attend, although his visit to Paris has been postponed. But Netanyahu says the conference is "rigged" against Israel and declined an invitation to a special meeting afterward.
Israeli and Palestinian leaders haven't negotiated even indirectly since a previous US peace effort collapsed in 2014. Palestinian attacks on civilians and incitement to violence have heightened tensions, as has expanded Israeli settlement-building.
Israel has settled some 600,000 of its citizens in the West Bank and east Jerusalem, which is claimed by the Palestinians for a future independent state. Israel captured both areas in the 1967 Mideast war. Netanyahu has ruled out a return to Israel's 1967 borders, and many members of his coalition oppose Palestinian independence.
(FRANCE 24 with AFP and AP)