Berri : I won't vote for Aoun and won't nominate Hariri as PM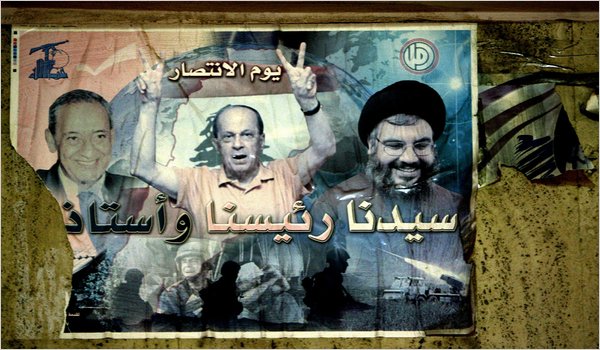 Speaker Nabih Berri reportedly told presidential candidate MP Michel Aoun that he will not deprive the upcoming parliament session to elect a president from quorum, but "I will vote against you" in the upcoming elections, an Nahar daily reported on Saturday.
"I am against you and I will vote against you. You know that the issue of quorum is in my pocket, but I will not play this card and I will go to the parliament and vote against you," the daily quoted the Berri as telling Aoun.
On Thursday, Berri received Aoun shortly after the latter was endorsed by former PM and Future Movement chief MP Saad Hariri for Lebanon's top state post.
Berri was also quoted by sources as saying that he will also not nominate Hariri for premiership.
Hariri formally announced his endorsement of Aoun for the presidency on Thursday after giving up on his support for the presidential nomination of Marada Movement chief MP Suleiman Franjieh who was rejected by the country's main Christian parties as well as Hezbollah.
Some AMAL Movement officials have accused Aoun and Hariri of seeking a bilateral agreement that would marginalize Shiites in power, allegations that Aoun and his movement have denied.
Backing Aoun, a foe of his own Future Movement, is a gamble for Hariri, Lebanon's leading Sunni politician, but one that could ease the deadlock in Beirut.
"This decision comes from the need to protect Lebanon and the state and the people … but it is a decision that depends on agreement," he said in a speech, describing Aoun as "the only option left".
Four prominent members of Hariri's Future Movement bloc in parliament, including former prime minister Fouad Siniora, told reporters they would not vote for Aoun. Telecom Minister Boutros Harb, an ally of Hariri's from a different party, said the same.
Lebanon has endured a protracted political crisis since parliament failed to elect a new president more than two years ago, paralyzing government, causing a breakdown in many basic services and raising fears of future unrest.
Hezbollah ambiguous
Hezbollah has reportedly decided to support Aoun in spite of Berri's opposition, but the party has also decided not to be in power without the Speaker and stressed commitment to this partnership, An Nahar daily reported on Saturday.
Hezbollah believes that this partnership is taking into consideration not only the unity of the community but is also based on the firm conviction that it falls in the interest of the country, added the daily.
Sources close to Hezbollah said that the party sees a duty and necessity to work on comprehensive understandings that do not distance anyone.
Therefore it will assess Berri's opposition and escalation more as raising the roof, and less as cutting the road short on the election of Aoun, especially when it becomes clear that entrenching stability in Lebanon and restoring normal and dynamic life to its institutions is the title of the next phase.