Israel Braces for Obama's Parting Gift to Palestinians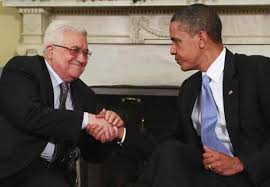 By Eli Lake
When Israeli Prime Minister Benjamin Netanyahu was re-elected last year, the White House threatened to reconsider long-standing U.S. policy to veto U.N. Security Council resolutions on Israel's presence in the West Bank. At issue was a last-minute interview in which Netanyahu said there would be no Palestinian state as long as he was prime minister. He took back that statement after the election. Nonetheless, the White House directed policymakers to draw up a set of options for how Obama could "preserve the two-state solution," according to one U.S. official privy to the process.
So far, nothing has come of Obama's threat. Indeed last month, Obama signed an agreement with Israel to extend the U.S. subsidy of its military for another ten years. In foreign policy, Obama is focused on the collapse of U.S. policy in Syria, which has become an even greater humanitarian emergency in the last month with the Russian and Iranian-led siege of Aleppo. Politically, the White House is working to elect Hillary Clinton as Obama's successor.
Yet with a little more than three months left of his presidency, Israeli officials privately say they worry Obama intends to try to level the playing field between the Palestinians and Israelis before he leaves office. The threat of a last-minute speech, executive order, or U.N. action has stirred some of Israel's friends in Washington. Last month, for example, 88 senators signed a letter to Obama urging him to restate "long-standing U.S. policy" to veto one-sided anti-Israel resolutions at the U.N.
The Obama administration has not made such a statement. This week, however, White House spokesman Joshua Earnest "strongly condemned" Israel's approval of 98 new housing units in the West Bank settlement of Shilo. A CBS correspondent noted that this phrasing is "usually reserved" for terrorist attacks.
The U.S. has opposed Israeli settlement construction in the land it won in the 1967 war since the 1970s. Under Obama, however, the public denunciations of Israeli settlements have often been delivered at the highest levels of the government and in particularly harsh language.
So far, though, Obama has not sanctioned Israel for settlements, preferring instead to censure. This is where the options from 2015 could come into play. U.S. officials who have been briefed on them tell me they run from the substantive to the symbolic.
On the milder end would be a speech Obama would deliver outlining his parameters for a two-state solution. This approach is similar to a speech Bill Clinton gave at the end of his presidency that laid out such parameters. In Obama's case, the speech could disclose the concessions Netanyahu and Palestinian President Mahmoud Abbas were willing to make in negotiations that fell apart in 2014.
The options also include tougher measures such as support for a new U.N. Security Council resolution that would supersede U.N. Security Council resolution 242, which was drafted in 1967. That calls on Israel to withdraw from the territory it won in the Six Day War, but calls on that territory to be returned to Israel's neighbors, not an independent Palestinian state.
Other policy options include changes to the U.S. tax code to target U.S. charities that support West Bank settlements today. Last month, J Street, the self-anointed "political home for pro-Israel, pro-peace Americans," began a new campaign to get the Internal Revenue Service to withdraw the tax-exempt status for charities that "entrench or expand Israeli settlement activity" in the West Bank.
Another option in the 2015 policy memo would have the U.S. recognize a Palestinian state or upgrade its diplomatic presence.
All of these policies are likely to meet stiff opposition from Israel's government and its friends in Washington. Obama has faced this kind of opposition before. The American Israel Public Affairs Committee opposed his Iran nuclear deal and yet the White House managed to get just enough Democrats to put the bargain through Congress, even though the president did not ask the Senate to ratify the agreement as a treaty.
That was in 2015, though, when Obama still had more than a year left in office. It remains to be seen how many Democrats will oppose him if he tries to punish Israeli settlement activity in the final weeks of his presidency.
BLOOMBERG