Israel's former president Shimon Peres dies at 93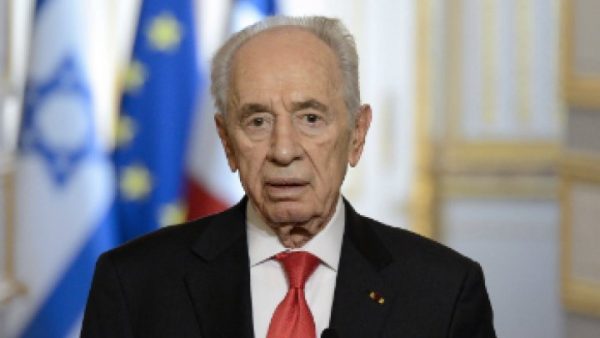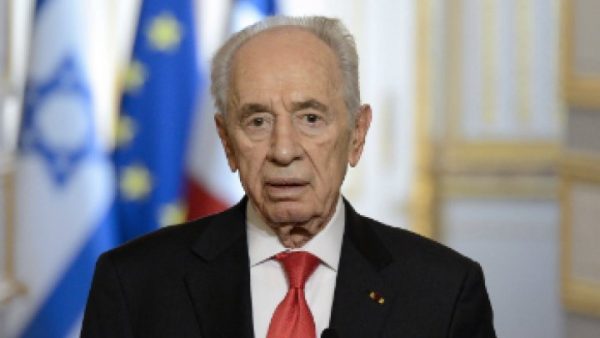 Veteran Israeli statesman Shimon Peres, whose distinguished political career spanned almost 60 years and saw him occupy the highest office in the state of Israel, died on Wednesday at the age of 93, his personal doctor said.
Peres died at around 3:00 am local time (0000 GMT), Rafi Walden, who is also Peres's son-in-law, told the AFP news agency. He had been in hospital near Tel Aviv since September 13, when he was admitted feeling unwell, and suffered a major stroke two weeks ago.
Peres served as Israeli president, two terms as prime minister, held 12 cabinet portfolios and was several times the leader of Israel's Labour Party.
Described as a "hawkish" defence minister but as a "dove" when it came to seeking peace, he combined an uncompromising stance on Israeli security with a dedication to negotiations with the Palestinians.
A Nobel Peace Prize, jointly awarded in 1994 for his role in peace talks with the Palestinian Authority, secured his reputation abroad as a man committed to peace in the Middle East.
But his international renown was not matched by political popularity back home, where he repeatedly faced defeat at the polls.
Defending Israel, but seeking peace
Peres was born to Jewish parents in Vishnyeva, Poland (now Belarus), on August 2, 1923. To escape the persecution of the Jews, the family immigrated to Palestine in 1934.
In 1947, after a youth spent on kibbutz farms and in the ranks of left-wing Zionist movements, he joined David Ben-Gurion's Haganah, a paramilitary organisation that would go on to form the backbone of the Israel Defence Forces the following year.
With no penchant for actual fighting, Peres quickly rose through the ranks of the new state's ministry of defence, becoming its director-general in 1953 at the age of just 29.
As the man in charge of arms purchases and strategic alliances he was instrumental in the rapid arming of Israel during the 1950s, which helped tip the balance of power in the region.
The position also left him with the reputation of being the father of Israel's nuclear bomb – a weapon that the country has, nevertheless, never admitted to having.
The perennial runner-up
Peres's political career kicked off in 1959 when he was first elected to the Knesset, Israel's parliament, and was appointed deputy defence minister.
He was to remain in parliament for the next 48 years, except for a three-month-long hiatus in early 2006.
Between 1969 and 1977 he took up several ministerial positions, including that of defence minister in 1974, which enabled him to oversee the reorganisation of Israel's armed forces after the 1973 Yom Kippur war.
In 1977 he succeeded his then rival, Yitzhak Rabin, as leader of the Labour Party, which he had helped found along with his mentor Ben-Gurion nine years earlier.
His three terms at the party's helm (1977-1992, 1995-1997, 2003-2005) were marked by a series of poor electoral showings, which included defeats to the right-wing Likud Party of Menachem Begin and, later, Benjamin Netanyahu.
Peres first became prime minister in 1984 after forming a national unity government with Likud. Two years later he swapped roles with the foreign affairs minister, Likud's Yitzhak Shamir.
After a stint in the opposition, he was defeated in Labour's first-ever primary by Rabin, who later named him as deputy premier and foreign minister when the party returned to power in 1992.
Nobel laureates
A defining moment for both Rabin and Peres came in 1993, with the signing of the Oslo Peace Accords alongside the Palestinian Authority.
The next year foreign minister Peres, prime minister Rabin and Palestinian leader Yasser Arafat shared the 1994 Nobel Peace Prize "for their efforts to create peace in the Middle East".
Peres became acting prime minister when Rabin was assassinated in 1995 by a Jewish extremist but was beaten a year later by Netanyahu in legislative elections. He later served as minister of regional cooperation in the government of Ehud Barak (1999).
After a failed presidential bid in 2000, he was named deputy prime minister and foreign minister in the government of political rival Ariel Sharon (2001-2002). He once again became Sharon's deputy prime minister in 2005 after supporting him in the creation of the Kadima party.
Ehud Olmert and Kadima won the 2006 legislative elections and Peres was elected president on July 15 of the following year, capitalising on his international reputation and his longtime political experience in the service of his country.
Peres stepped down from office at the age of 90 in July 2014 and was replaced by Reuven Rivlin, a member of Likud.
FRANCE24