Israel's Iron Dome shoots down 2 'projectiles' fired from Syria: army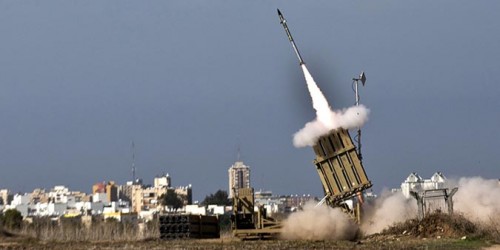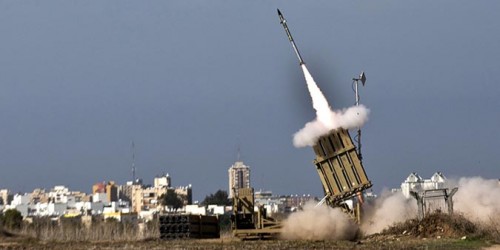 Israel's Iron Dome rocket defense system on Saturday shot down two stray "projectiles" fired during fighting in Syria's civil war, Israel's military said.
There has been frequent spillover of fighting between the factions in Syria into the Israeli-controlled Golan Heights, but this was the first time Iron Dome was activated to intercept the errant fire.
"An additional projectile fired from Syria was intercepted by the Iron Dome aerial defense system. No injuries reported," the military said in a statement, shortly after the system had first activated.
Israel usually retaliates with air strikes against battle stations in Syria.
The military has stationed Iron Dome batteries in areas that have been targeted by cross-border fire, which is most frequently from Palestinian militants in the Gaza Strip. The system usually only fires an interceptor if the enemy rocket is calculated to strike near a populated area.
Israel has largely stayed on the sidelines of Syria's civil war, keeping watch over the Golan frontier and occasionally carrying out air strikes or returning mortar fire if there is a specific threat.
Israel captured the Golan Heights, a strategic plateau, in a 1967 Middle East war.
REUTERS