Geagea warns against attempts to amend Lebanon constitution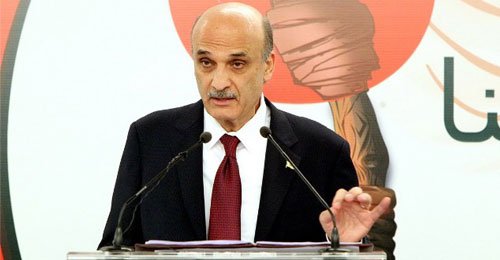 Lebanese Forces leader Samir Geagea warned against  attempts to  amend Lebanon's constitution and dubbed any endeavor in that direction as a " leap into the unknown," al-Joumhouria daily reported on Saturday.
"A suggestion to hold a new constituent assembly is totally rejected because any attempt to change the constitution is a leap into the unknown," said Geagea in an interview to the daily.
There are fears in the country that the ongoing political and presidential vacuum might eventually lead to introducing constitutional amendments or holding a constituent assembly that would radically change the current political system that is based on a delicate distribution of power among the country's sects.
His comments come after  MP Talal Aslan, a close ally of Hezbollah and the Syrian regime  called on Thursday  for a constituent assembly and said: "Since 2009 and up until this moment we have asked for holding a constituent assembly. We met with Hezbollah leader Sayyed Hassan Nasrallah on  this proposal."
In June 2012, Nasrallah openly called for "a constituent assembly elected by the people.
Geagea went on to comment on the deteriorating political conditions in Lebanon, he said: "The mask has fallen and the strings of the game are very obvious now. The disruption in the presidential elections and all that followed did not aim to improve the fortunes of General Michel Aoun for the presidency, but it aimed to make us reach where we are today."