Trump's behavior paving the way for Hillary's return to the White house, polls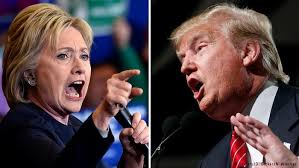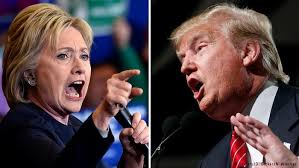 Hillary Clinton has widened her lead over Donald Trump in a pair of new national polls published on Thursday, as the Republican nominee ends one of the worst weeks of his campaign.
Clinton opened up a 15-point margin in the McClatchy-Marist survey, 48% to 33%, which was conducted as Trump feuded publicly first with the Muslim parents of a slain American war hero and then House Speaker Paul Ryan, one of the GOP's most popular and powerful figures.
Last month, Clinton held a narrow 3-point advantage, 42%-39% in a McClatchy-Marist poll.
In an NBC News-Wall Street Journal poll, Clinton's edge is 9 points (47% to 38%), cushioning what was a 5-point advantage in early July. A CNN/ORC poll this week showed Clinton with a similar 9-point edge over Trump nationally.
The added option of third-party candidates Jill Stein and Gary Johnson had little effect on the head-to-head spreads. In the McClatchy-Marist poll, Clinton's lead shrunk by only 1 point, while she retained an identical 9-point lead in the NBC-WSJ survey.
The results mark the latest in a string of national and battleground state polls showing Clinton with a growing base of support and, on Thursday, hints that she could be making inroads with male voters.
Clinton nearly tied Trump among men in the NBC-WSJ poll and enjoys a 22-point swing — she now leads by 8 points — in the McClatchy-Marist survey. With women, she continues to enjoy an overwhelming advantage — 50% to 30% according to McClatchy-Marist and 51% to 35% in the NBC-WSJ results.
Alabama Sen. Jeff Sessions, a longtime Trump ally, told CNN Thursday night he didn't believe the flagging numbers were permanent, attributing them to a post-Democratic National Convention bounce and "some events" that have occurred in the past week. Trump has recently feuded with the Muslim family of a slain US soldier and infuriated the Republican establishment by not endorsing House Speaker Paul Ryan.
"Donald Trump is a campaigner and a warrior," Sessions told CNN's Erin Burnett on "OutFront." "The numbers had him up not long ago. He's down some now and I think you'll see a rebound, no doubt about it, heading into November."
The NBC-WSJ poll of 800 registered voters had a margin of error of 3.5%. It was conducted from July 31 to August 3.
The McClatchy-Marist survey reached 983 registered voters between August 1-3 and was statistically significant within 3.1%.
CNN