Apple says all US employees now receive equal pay for equal work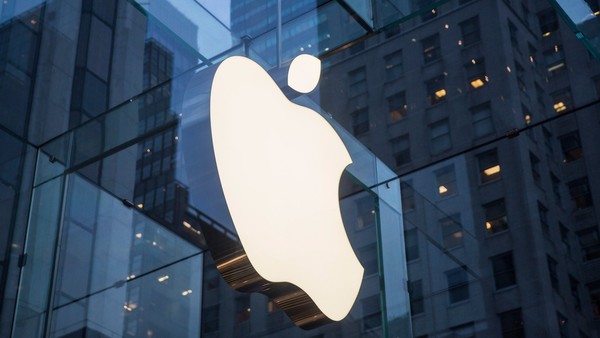 Today, Apple released updated diversity figures indicating it has made slight but steady progress in hiring more women and underrepresented minorities — and ensuring those employees are paid the same as their white male counterparts. The new numbers, outlined on Apple's dedicated diversity and inclusion webpage, indicate the company increased the percentage of female new hires from 31 percent in 2014 to 37 percent so far this year, while the figure for underrepresented minorities has increased from 21 percent of new hires to 27 percent in 2016. Apple classifies underrepresented minorities as "Black, Hispanic, Native American, Native Hawaiian, and Other Pacific Islander" in its report.
While Apple's progress has been slow with regard to hiring, it is making more substantial changes to how it compensates individuals. According to the report, the company has remedied pay gaps between white and nonwhite employees and men and women in the US. It did so by analyzing salaries, bonuses, and annual stock grants, to ensure its workers in similar roles with equitable performance earn the same amount of money.
"If a gap exists, we'll address it. And we'll continue our work to make sure we maintain pay equity," Apple wrote in the report. "We've achieved pay equity in the United States for similar roles and performance. Women earn one dollar for every dollar male employees earn. And underrepresented minorities earn one dollar for every dollar white employees earn."
CEO Tim Cook said in February that an internal year-long study found women at Apple made 99.6 cents on the dollar compared with men, while underrepresented minorities made 99.7 cents on the dollar compared with white employees. It appears the company has acted fast to fix the difference. There has also been mounting pressure from competing tech firms; in April, both Facebook and Microsoft claimed female employees now earn the same as male ones.
Apple still overwhelmingly employs white males, with men representing 67 percent of its workforce and white employees representing 54 percent of the total workforce. Those numbers have changed by no more than 1 percentage point since 2014, when Apple began publicly cataloging the numbers. The company says it's committed to improving those numbers across the board, to ensure the gender and racial makeup of Apple is a "reflection of the world around us." Apple closed out its diversity report with this final statement:
We see diversity as everything that makes an employee who they are. We foster a diverse culture that's inclusive of disability, religious belief, sexual orientation, and service to country. We want all employees to be comfortable bringing their entire selves to work every day. Because we believe our individual backgrounds, perspectives, and passions help us create the ideas that move all of us forward.
Creating an inclusive culture takes both commitment and action. We're helping employees identify and address unconscious racial and gender bias. We're cultivating diverse leadership and tech talent. We're continuing our advocacy for LGBTQ equality, investing in resources for Veterans and service members and their families, and exploring new ways to support employees with disabilities. We're also strengthening our common bonds through on-campus groups, events, and programs.