Future Movement urges Hezbollah to attend next parliament session 'if it truly wants Aoun'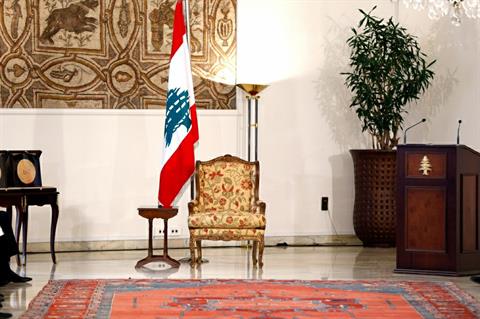 The Future Movement slammed accusations fired by Hezbollah MP Nawaf Mousawi that blamed the Movement and Saudi Arabia for obstructing the election of a head of state, As-Sharq daily reported on Tuesday.
Hezbollah official circles said: "Hezbollah is throwing the ball and responsibility in our court in order to drive the attention away from its obstruction of the election of a president."
"Our parliament members have never boycotted the parliament sessions that aimed to elect a head of state, unlike Hezbollah MPs who never attended," added the officials.
"If Hezbollah is honest in its intention to elect (MP Michel) Aoun, let them take part in the parliament session slated for August 8 (and prove that)," added the source.
They added that Saudi Arabia and Future have no veto on the election of Aoun, "We are ready to attend all parliament sessions even if Aoun is to be elected."
In a speech delivered at a Hezbollah ceremony over the weekend, Moussawi blamed Future and Saudi Arabia for hindering the election of Aoun.
The official circles concluded that Aoun had pointed out in a speech last week in front of a Press Syndicate delegation "that there is no Saudi veto on his election which slams Hezbollah's accusation that held the kingdom responsible."
Hezbollah says that it endorses Aoun for the top Christian post but at the same boycotts the sessions of parliament that aim to fill the over two-year vacuum.
The Lebanese parliament failed again earlier this month and  and for the 42nd time in a row to elect a president to replace Michel Suleiman whose term ended on May 25 , 2014.
As in the past sessions the parliament was unable to reach a quorum because the Iranian-backed Hezbollah militant group and its ally MP Michel Aoun's Change and Reform bloc MPs boycotted the session, because they could not reportedly guarantee Aoun's election as a president
Speaker and Amal Movement leader Nabih Berri a key ally of Hezbollah postponed the election to August 8, 2016