killings of elders spark debate in Saudi Arabia about Islamic scholar Ibn Taymiyya, Wahhabism
Driven by radical beliefs, twin brothers allegedly killed their mother in Saudi Arabia after she tried to stop them from joining Islamic State in Syria in a case that outraged Saudi Arabians worried about rising Islamic militancy.
The June 24 killing, in a country where respect for elders is seen as a bedrock of society, whipped up a storm of debate over the possible influence of a medieval Islamic scholar revered as a forerunner of Saudi Arabia's Wahhabi school of Sunni Islam.
Saudi interior ministry spokesman General Mansour al-Turki said the pair were suspects in the killing.
"The only thing (we have established) is that they (the twins) follow Takfiri ideology," Turki told Reuters, using a phrase which Saudi authorities use to refer to Islamist militancy. "The case is still under investigation," said the spokesman, who declined to give further details.
Reuters was unable to contact the 20-year-old twins, or their lawyers or family members, and could not independently confirm if the alleged killing was influenced by Islamic State or religious ideology – or what the mother actually said.
In a statement after the attack, the interior ministry said that the twins, Khaled and Saleh al-Oraini, were arrested on suspicion of stabbing their 67-year-old mother Haila, their 73-year-old father and their 22-year-old brother at the family home in the capital Riyadh.
The mother, who died of her wounds, had objected to her sons joining Islamic State jihadists in Syria, Saudi media reported.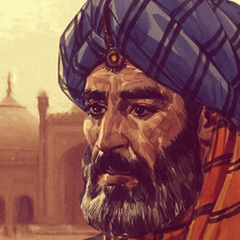 The father and brother were in hospital in a serious condition, while the alleged attackers were arrested trying to flee across the border to Yemen, media said. Reuters was unable to confirm the status of family members or the whereabouts of the suspects.
"Had this come from drug addicts or ignorant youth, it would not have been unusual," Saudi writer Mohammad Ali al-Mahmoud told Reuters. "The shock is that it came from a pair of religious children acting in the name of Islam."
This is the fifth killing of family members by suspected militants in Saudi Arabia since July last year, the online Saudi news website akhbaar24 reported on June 26.
There have been similar cases of other killings of close relatives by Islamic state members, including a widely reported incident in January in which a suspected militant killed his mother in public in the Syrian city of Raqqa because she had encouraged him to leave the group.
The killings compounded fears of radicalization in the kingdom. On Monday, suicide bombers struck three cities in an apparently coordinated campaign of attacks as Saudis prepared to break their daily fast observed during the holy month of Ramadan, killing at least four security personnel and themselves.
IMPASSIONED DEBATE
The case has caused impassioned debate because Islam teaches that devotion to caring for elders is a pathway to heaven.
Some scholars and media commentators have asked if it was the teachings of Ibn Taymiyya, a 13th century Islamic scholar from Damascus known for his fatwas (religious opinion) about takfir that were behind young militants killing family members they regarded as apostates.
Islamic State embraces the concept of takfir, often quoting Ibn Taymiyya to exhort its followers to kill other Muslims seen as apostates, including relatives. The word takfir is derived from the Arabic word kafer, which means unbeliever.
It was Ibn Taymiyya who inspired the founder of Wahhabism, the 18th century Sheikh Mohammed Ibn Abdul-Wahhab. Wahhabism, the religious movement espoused by rulers of Saudi Arabia, demands rigid adherence to what it sees as Islam's original practices and a rejection of more modern ideas.
These links, as well as shared practices such as the use of beheading as a means of execution, led some Western commentators to accuse Riyadh of sympathy with groups like Islamic State which holds territory in Iraq and Syria.
However, Western-allied Riyadh says Ibn Abdul-Wahhab was a reformer. The Saudi government rejects any talk of links between his message and that of modern jihadists, denouncing Islamic State and al Qaeda as terrorists and religious heretics.
But Riyadh's official stance has not prevented scholars and commentators from seizing on the latest killing to dissect the degree to which Ibn Taymiyya is responsible for motivating today's jihadists.
LEGACY OF IBN TAYMIYYA
"Some are angry at me for pointing out the legacy of Ibn Taymiyya in the religious violence that is sweeping us," prominent scholar, Abdul-Salam al-Wail, professor of sociology at King Saud University, wrote on his Twitter account.
"To the Shaikh al-Islam (Ibn Taymiyya), human life is cheap and his legacy clarifies this," he added, using the honorific of the renowned scholar, who spent time in jail for his beliefs and who resisted Mongol invaders.
Wail said that while Ibn Taymiyya was a prolific scholar for his time, he pointed to his fatwas that permit a son to kill an apostate father, saying they contradict the essence of Islam.
The case drew a rare intervention from the Saudi Islamic affairs minister, Saleh bin Abdul-Aziz Al al-Sheikh, who was quoted as saying that Ibn Taymiyya's fatwa allowing a son to kill his father had been taken out of context.
"The statement by the Shaikh al-Islam, may God have mercy on him … is intended for if they meet at war in which the son is on the side of the faithful and the father is on the side of apostates," he was quoted by Rashed bin Othman al-Zahrani, deputy chairman of the Electronic Islam Academy, as saying.
"This means that only in this case and it does not contradict the verse which states: be kind to thy parents," the minister added in comments published in al-Hayat, al-Jazirah and other Saudi media outlets.
Reuters was unable to contact the minister to confirm his comments.
Joining debate over the case, several writers and scholars said it was time to remove the sanctity from traditional theology that permits such actions, saying ancient teachings are not always appropriate in the modern age.
Writing on Twitter after the killing, columnist Mohammed al-Sheikh called for reviewing "our readings of the theological heritage of Ibn Taymiyya" to clarify it belonged "to a different time and different circumstances. Otherwise, terrorism will not end."
Al-Mahmoud said the first step in fighting militant ideology would be by opening up Ibn Taymiyya's teachings for debate.
"What is needed now is to drain this swamp, by opening the door to criticizing our heritage," the writer, al-Mahmoud, told Reuters. "What is needed is to shake the confidence in these teachings that are being imported from our distant past."
Reuters