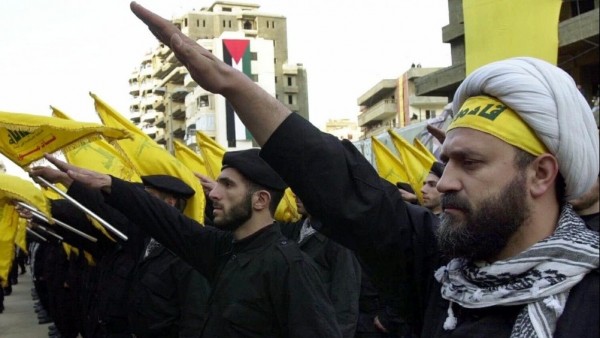 The Iranian backed Lebanese militant Hezbollah group cancelled an annual event on Thursday in Beirut's southern suburbs amid security concerns gripping the country in the wake of deadly suicide bombings earlier this week in a Christian village along the Syrian border.
In a statement, the Shiite group said it was scrapping the commemorations of the Al-Quds Day, citing the prevailing "security situation."
It was the first time the group, which also participates as a political party in Lebanon's government, cancelled the annual commemoration established by Iran's late Ayatollah Ruhollah Komeini, who led the 1979 Islamic Revolution.
Al-Quds is Arabic for Jerusalem. Al-Quds Day falls on the last Friday of the Muslim holy month of Ramadan and is meant to be a day of solidarity with the Palestinians.
The Lebanese army, meanwhile, announced it had foiled two terror plots by the Islamic State group targeting residential and tourist sites in the country. The army said it had arrested five suspects linked to the plots, among them the alleged mastermind. It did not say where or when the suspects were arrested.
Lebanon has been on high alert since nine bombs exploded in the eastern border village of Qaa on Monday, killing five residents. Eight were detonated by suicide bombers. No group has so far claimed responsibility for the attacks.
Violence from neighboring Syria's devastating civil war has on occasion spilled into Lebanon's border regions. The Islamic State and al-Qaida militants briefly seized the Lebanese border town of Arsal in 2014, before security forces pushed them back across the frontier.
ABC news/ AP