'Feed people, not wars,' pope says at U.N. food agency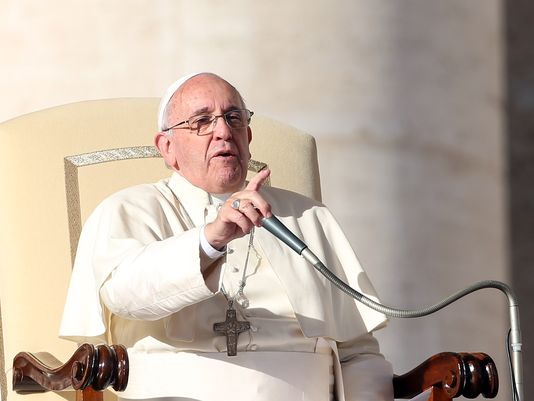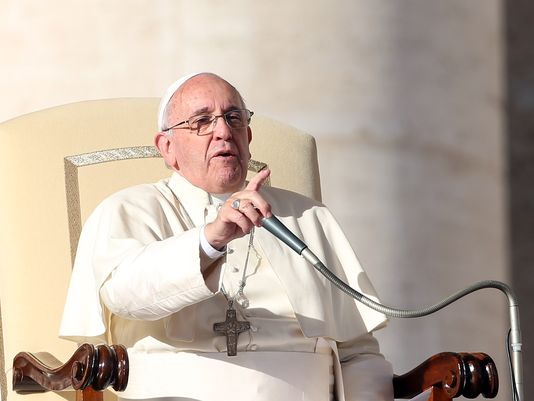 Pope Francis on Monday condemned the use of hunger as a "weapon of war" and lamented the fact that it was easier to move weapons across borders than the aid needed to keep civilians alive.
Days after aid agencies were allowed to deliver food to the besieged Syrian town of Daraya for the first time since 2012, Francis said preventing supplies from reaching war zones was a violation of international law.
On a visit to the headquarters of the World Food Program (WFP), the pope said the world faced a "strange paradox".
"Whereas forms of aid and development projects are obstructed by involved and incomprehensible political decisions, skewed ideological visions and impenetrable customs barriers, weaponry is not.
"In some cases, hunger itself is used as a weapon of war," he said in an address to the WFP, the Rome-based U.N. agency which is the largest provider of food aid worldwide.
"(Weapons) circulate with brazen and virtually absolute freedom in many parts of the world. As a result, wars are fed, not people," said Francis, who has often condemned arms manufacturing and trafficking.
In January, U.N. Secretary-general Ban Ki-moon accused both the Syrian government and rebels of using starvation as a weapon, calling the practice a war crime..
The Argentine pope said the rich world was increasingly desensitized, "growing immune to other people's tragedies, seeing them as something 'natural' … all those human lives turn into one more news story."
Francis, who in the past has condemned speculation in food commodities as undermining the fight against poverty and hunger, also condemned rich countries' wasteful use of food.
"We have made the fruits of the earth – a gift to humanity – commodities for a few, thus engendering exclusion. The consumerism in which our societies are immersed has made us grow accustomed to excess and to the daily waste of food," he said.
"We need to be reminded that food discarded is, in a certain sense, stolen from the table of poor and the starving."
REUTERS