Rifi urges Geagea and Hariri to mend their ties and end their support to Aoun/Franjieh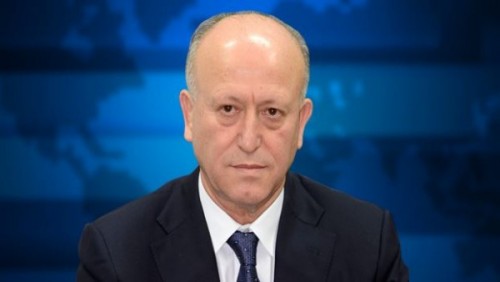 Resigned Justice Minister Ashraf Rifi on Friday urged   Future  movement leader Saad Hariri and Lebanese Forces leader  Samir Geagea to mend ties between them and withdraw support for the presidential bids of Free Patriotic Movement founder MP Michel Aoun and Marada Movement leader MP Suleiman Franjieh.
In an interview on Al-Jazeera television Rifi said: They must "restore their alliance."
Describing Geagea as a "permanent strategic ally in the Christian arena alongside other allies," the minister criticized Hariri for "replacing this alliance with  Franjieh."
Relations were strained between Hariri and Geagea after the former PM proposed the nomination of Franjieh for the presidency. The Harir's  move prompted Geagea to endorse the nomination of his long-time Christian rival Aoun.
In a recent manifestation of the strained ties, Hariri and Geagea engaged in a war of words on Wednesday after the LF leader accused Hariri of opposing the LF-FPM rapprochement and confronting the nascent Christian alliance in the municipal polls that were held last month.
Rifi confirmed that he will try to form a coalition with "forces seeking change" in any upcoming parliamentary elections in the northern city of Tripoli.
Rift's remarks come days after a list he backed achieved a stunning victory in the city's municipal polls over the weekend despite the fact that the rival candidates were backed by all the top northern  politicians including Hariri, ex-PM Najib Miqati, former ministers Mohammed Safadi and Faisal Karami, Jamaa Islamiya, al-Ahbash and the Arab Democratic Party.
Rifi also announced that he is mulling the idea of starting a political movement while rejecting the idea of "establishing a political party."
Addressing the Future Movement , the minister called for "rectifying the course and endorsing policies that take the opinion of the Sunni community into consideration in order to avoid its descent towards extremism."