Kuwait's fast-food group 'Americana scraps ' sale to consortium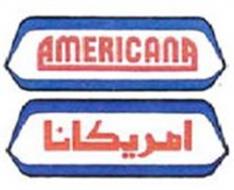 Kuwait's al-Kharafi family has scrapped a sale of a majority stake in Kuwait Food Co (Americana) to a Gulf-based consortium ending months of talks over the multibillion-dollar deal.
Americana, which owns the franchises for fast food chains KFC and hardens in the entire Middle East and some other chains( such as Pizza Hut in selective markets) and produces branded consumer food products , has been up for sale since early 2014.
Investment firm Adeptio, which is led by prominent Dubai businessman Mohamed Alabbar, in February agreed to buy 69 percent of Americana from Al Khair for Stocks and Real Estate, which is controlled by the Kharafis, a wealthy merchant family.
The stake would be worth $2.15 billion based on Americana's current market value of $3.11 billion, according to Thomson Reuters data.
"An agreement has not been reached between Al Khair and Adeptio and both sides have agreed to end all negotiations in regard to the acquisition", Al Khair said in a statement. Americana made a similar announcement, but neither of these provided further details.
An Adeptio spokesperson said: "The parties involved could not reach an agreement on mutually acceptable terms."
Before the Adeptio deal was provisionally agreed, banking sources had said other parties including Singapore's Temasek Holdings, Saudi food maker Savola Group, and private equity funds KKR and CVC had all expressed an in interest in Americana.
REUTERS