Venezuela opposition seeking referendum to remove President Maduro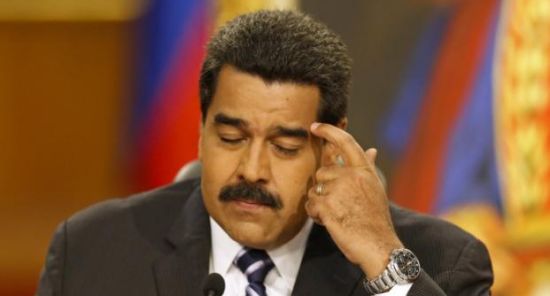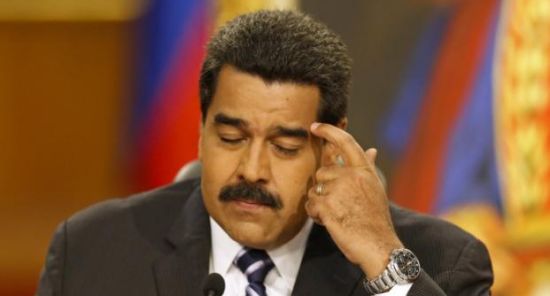 Venezuela's elections council on Tuesday agreed to give opposition leaders a document allowing them to begin the process of seeking a referendum to remove President Nicolas Maduro, who is facing criticism over a deepening economic crisis.
Triple-digit inflation, Soviet-style production shortages and a severe recession have made the socialist leader broadly unpopular, and the opposition's decisive victory in legislative elections last year has emboldened it to push for a recall vote.
Opposition legislators chained themselves to the council's office last week to protest its failure to provide the paperwork for the first step toward collecting the nearly 4 million signatures needed to trigger the referendum.
The opposition coalition had planned another protest on Wednesday to demand the document.
"Today we took a first step to begin the recall of Maduro," opposition deputy Elias Matta tweeted.
"We the people support change, there is no way to stop it."
Supporters of the recall effort, however, face a protracted and uncertain road ahead.
The opposition must now officially ask the elections council to oversee the collection of some 200,000 signatures, and then in turn must request another petition drive in which it must gather the required 4 million signatures.
Venezuela's opposition-dominated National Assembly has passed legislation to streamline the process for seeking recall votes, but the Supreme Court, which routinely backs Maduro in disputes with the legislature, looks certain to strike it down.
On Tuesday, the court ruled that any constitutional amendment to reduce the presidential term could not be made retroactive, shooting down one of the opposition's other main strategies to oust Maduro, who was elected in 2013.
Maduro, 53, the hand-picked successor of the late socialist president Hugo Chavez, has sworn he will not be forced out before his term ends in 2019 and has accused the opposition of seeking to stage a coup against him.
If the opposition successfully recalls him this year, a new election would be held. But a recall in 2017 would leave the presidency in the hands of the vice president, a post currently held by Socialist Party loyalist Aristobulo Isturiz.
REUTERS