What Doha fails to do for oil market, Kuwait does by accident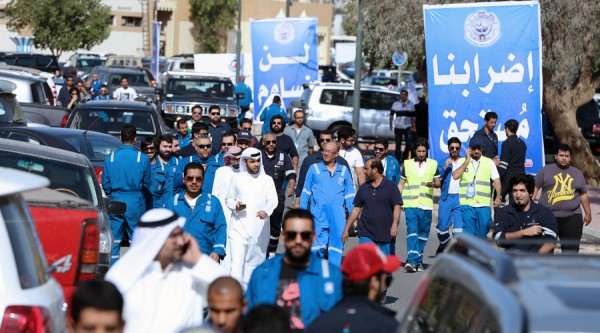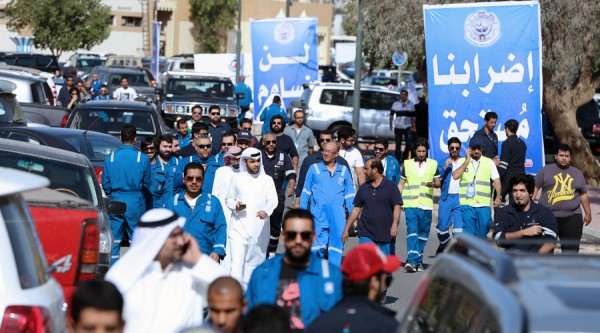 After months of preparation, talks between producers in Doha failed to deliver anything to end the global oil glut. Yet, Kuwait has managed that by itself in just a few days.
A labor strike that began Sunday has slashed the Persian Gulf nation's output by 60 percent, shuttering 1.7 million barrels a day — slightly more than the surplus sloshing around world markets in the first half of the year. That oversupply caused prices drop to a 12-year low in January.
"If the potential loss of Kuwaiti crude supply is sustained long enough, that is roughly equivalent to current estimates for the global stockpile build in the second quarter," said Harry Tchilinguirian, head of commodity markets strategy at BNP Paribas SA. "Of course, there is a big 'if' in terms of how long the strike will last."
Kuwait Petroleum Corp. is working to resume operations at two crude gathering facilities, the state-run Kuwait News Agency reported on Monday, citing oil industry spokesman Sheikh Talal Al-Khaled Al-Sabah.
Even if discussions in Qatar on April 17 had agreed to "freeze" oil production, oil analysts expected no impact on supplies as almost none of the countries involved had the capacity or plans to boost output.
While members of Kuwait's 13,000-strong Oil & Petrochemical Industries Workers Confederation protest cuts in their wages and benefits, the Gulf nation is by no means the only supply uncertainty in the market that could eclipse the impact of a freeze agreement.
Iranian Barrels
Iran, which has boosted output by 400,000 barrels a day this year following the end of international sanctions, stands to add at least another 300,000 a day as it reclaims market share lost during the embargo, the International Energy Agency estimates.
An even bigger upheaval could come from Iran's political rival, Saudi Arabia, whose Deputy Crown Prince Mohammed bin Salman implied this month that the kingdom could respond to rising production from any country with an increase of its own. The world's biggest crude exporter could immediately boost output by more than 1 million barrels a day — about 10 percent — and double that amount in six to nine months, the prince said.
Bloomberg