2 Syrians Sentenced in deaths of Alan Kurdi and 4 other migrants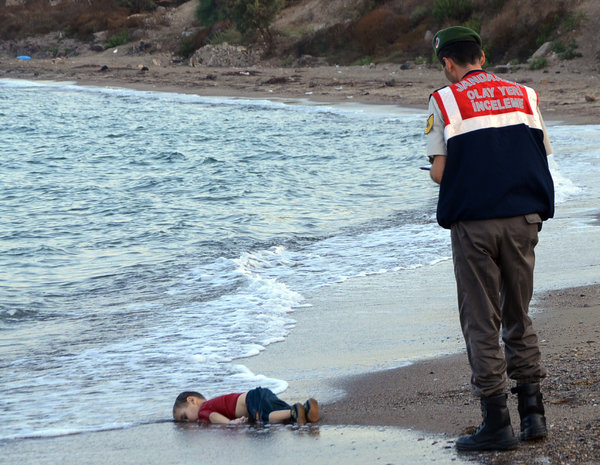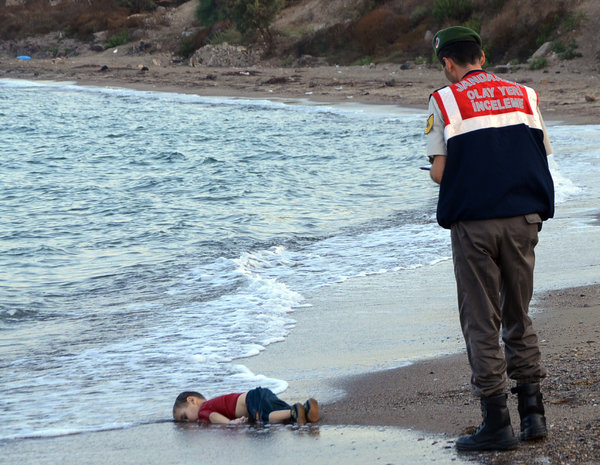 ISTANBUL — Two Syrian men were sentenced to more than four years in prison on Friday for the deaths of five people, including Alan Kurdi, the young boy whose body washed up on a beach in Turkey in September, focusing the world's attention on the plight of migrants risking their lives to flee war and deprivation.
The Turkish news agency Dogan identified the two men as Muwafaka Alabash, 36, and Asem Alfrhad, 35. A court in the coastal resort town of Bodrum, in southwestern Turkey, convicted of them smuggling refugees, but acquitted them on charges of causing the deaths through deliberate negligence.
The court had initially sentenced the men to five years in prison, but reduced the sentence to four years and two months because of good behavior, according to Dogan. The court left open the possibility that the men could file an appeal.
The men had faced a maximum prison sentence of 35 years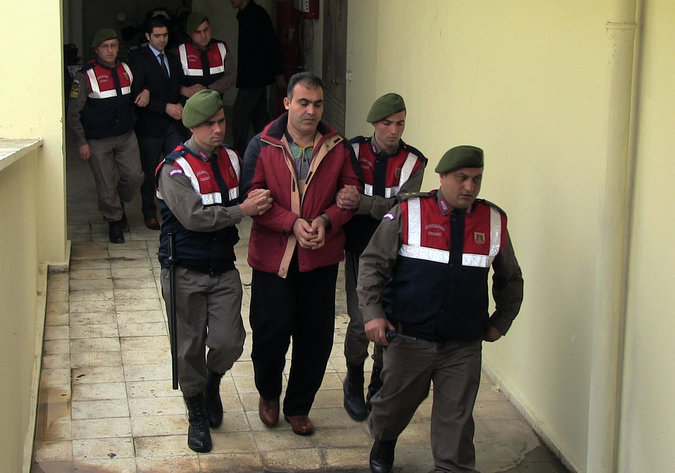 Refugee smuggling is a relatively new type of crime, in comparison with drugs and weapons smuggling, so the appropriate level of penalty is less established, according to Metin Corabatir, a former official at the office of the United Nations High Commissioner for Refugees, and the founder of the Asylum and Migration Research Center in Ankara, Turkey's capital.
"Human conscience wants more serious penalties for those people who risk others' lives for money, to prevent similar things from happening," Mr. Corabatir said. "This turned into commerce."
Mr. Corabatir did not exonerate the two Syrians, but said the real responsibility lay elsewhere.
"Arresting one or two smugglers is just the tip of the iceberg," he said. "The perpetrators are in Washington, Moscow, Ankara, Jordan, at different levels and in Brussels."
He was referring to the United States and Russia, which have both intervened in the five-year-old Syrian civil war, and to Turkey and Jordan, which are sheltering a majority of the estimated 4.7 million Syrian refugees.
The local prosecutor in Bodrum had said that the authorities could not find any evidence showing that the Syrians acted deliberate negligence, the legal standard for a tougher punishment, according to local news reports.
A lawyer for Mr. Alabash, Kemal Ertugrul, said the chief organizers of the smuggling ring were still at large, and said his client would appeal the verdict. Mr. Ertugrul has also charged that the boy's father, Abdullah Kurdi, was involved in smuggling refugees, an allegation the father has denied.
Alan's body washed up on a beach in Bodrum, a town normally associated with vacationers enjoying the sun. A boat he was in with his mother, Rihan, and brother, Galip, capsized as the family tried to reach Greece from Turkey.
An image of Alan's body, face down in the sand, has become an international symbol for the plight of the migrants, as the region grapples with one of the worst humanitarian crises since the end of World War II.
NY TIMES