Salam decides to repair locally the relations with the Arabian Gulf countries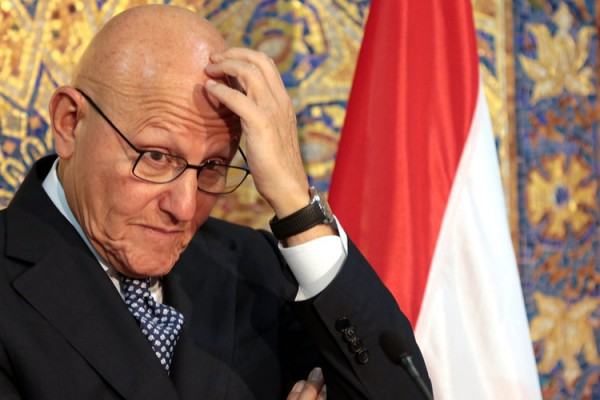 Lebanese Prime Minister Tammam Salam decided to try and repair the relations with the Arabian Gulf countries locally through their envoys and therefore opted for the time being to drop a plan to toor the Gulf , al-Joumhouria daily reported Friday.
Following Saudi Arabia's decision to suspend billions of dollars of aid to the Lebanese army and security forces, Salam decided to travel to the Gulf accompanied by a ministerial delegation to try and repair the relations .
But al-Joumhouria also quoted sources close to Salam as saying that the PM was still waiting for an answer on a message he sent to Saudi King Salman to decide on his next move.
Saudi Arabia has taken several measures in recent days in response to verbal attacks from Hezbollah over the wars in Syria and Yemen as well as recent diplomatic stances by Lebanon's foreign ministry.
In a statement, Salam insisted Lebanon stands by Arab countries.
But Salam's appeal was not met with positive reactions from the Gulf. Saudi Arabia called on its citizens not to travel to Lebanon for safety reasons and ordered those staying there to leave. Saudi's GCC allies Bahrain, Kuwait and Qatar followed suit, issuing similar travel warnings. The United Arab Emirates went even further and banned its citizens from traveling to Lebanon and withdrew a number of diplomats from the country.
There have also been reports that the Gulf states would start evicting thousands of Lebanese who work in the oil-rich region, a move that would have a devastating effect on Lebanon's crumbling economy.
Saudi Arabia took a drastic action today when it blacklisted several companies and individuals over their alleged links to the Iranian-backed Hezbollah Shiite militant group.
This development comes a day after dozens of Lebanese employees were fired from their jobs in Saudi Arabia , amid an unprecedented rift in the Saudi-Lebanese relations.
About 400,000 to 500, 000 Lebanese work in the Gulf and mostly in Saudi Arabia .In addition 70 % of the remittances come from expatriates living the Gulf states.
Saudi Ambassador to Lebanon Ali Awad Assiri told France 24 on Friday: " We are still waiting for significant measures from Lebanon."