Tiny Lebanon is caught In the crosshairs of the Saudi-Iran fight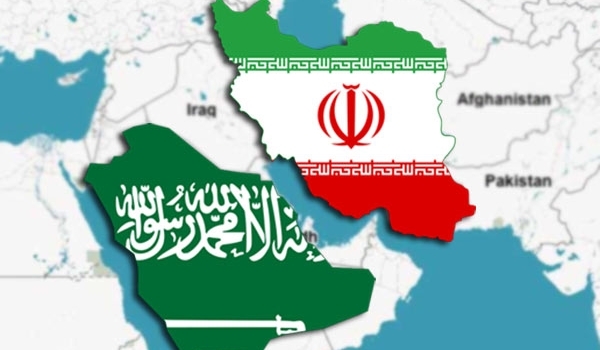 The simmering rivalry between Saudi Arabia and Iran is on the verge of upending another nation caught in their widening turf war: tiny, war-riven and economically struggling Lebanon.
This week, the Saudi foreign ministry urged all its citizens living in Lebanon to leave the country and warned people not to travel there. The United Arab Emirates, an ally of Saudi Arabia, quickly followed suit and announced it planned to pull diplomats from Lebanon's capital and prohibit its citizens from traveling to the country.
The political admonishments came just days after Saudi Arabia delivered a powerful fiscal blow to Lebanon. It declared that it would suspend $3 billion in weapons and military equipment for the Lebanese army and withdrew another $1 billion earmarked for the country's internal security service. A Saudi commercial bank later shut down its operations in Lebanon.
The reason for the withering attacks? Beirut failed to condemn attacks on Saudi diplomatic missions after the kingdom beheaded a prominent Shiite cleric at the beginning of this year.
Nimr al-Nimr's execution by Saudi Arabia triggered waves of sectarian-tinged rioting across the Middle East. After protestors torched Saudi Arabia's embassy in mainly Shiite Iran, nations loyal to Saudi Arabia joined the Sunni monarchy in cutting off relations with their biggest regional rival. More violent protests, severed diplomatic ties and curtailed trade and travel between countries followed. Lebanon's woes began when Foreign Minister Gebran Bassil refused to vote on a joint Arab statement condemning the embassy attacks, citing the fact that the statement also criticized Lebanese political group and militia Hezbollah, which holds significant sway at home.
The implications of the Saudi-Iranian clash go beyond this immediate feud, since both nations have competing interests in almost every war and conflict in the Middle East, including a lengthy power struggle in Lebanon. Riyadh has always backed Sunni politicians in the country, including Saad al-Hariri, who served as prime minister until his government collapsed in 2011. Meanwhile, Iranian-backed Hezbollah continues to solidify its political and military might in Lebanon. Hezbollah fighters also make up part of the military coalition backing Syrian President Bashar al-Assad, who the Saudis want ousted from power.
Last week, a senior Saudi official said the kingdom was making "a comprehensive review of its relations with the Lebanese republic," Saudi state media reported. The official said that the kingdom had noticed "hostile Lebanese positions resulting from the stranglehold of Hezbollah on the state."
The punitive measures taken by the Saudis and its powerful Gulf allies have some fearful that it could mark the beginning of the kingdom pulling out of Lebanon and ceding total influence over to Iran. In a direct appeal to Saudi King Salman and other Gulf leaders this week, Lebanon's former Prime Minister Hariri urged them "not to abandon Lebanon and to continue to support and embrace it." Hariri also said he himself would lead a delegation to the Gulf states make clear that Lebanon would always show "support for its Arab brothers."
Vocative