Russian official calls documents on garbage export fake and forged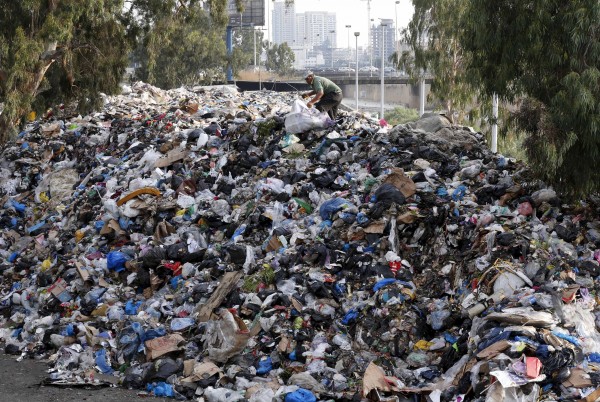 A Russian official has denied that his country gave the green light to export Lebanon's garbage to a Russian province, describing the documents received by the authorities in Moscow as fake.
"The documents that we received from the embassy of the Lebanese Republic with regards to our agreement to receive the garbage are fake and forged," the Tass Russian news agency quoted Nikolai Gudkov, press officer at the Natural Resources and Environment Ministry, as saying.
The documents have "a fake and unregistered signature," he said.
"After we discovered the forgery, we urged law enforcement agencies to pursue all participants in these illegal businesses," Gudkov added.
The Russian official also told the agency that the export of waste is subject to the Basel Convention on the Control of Transboundary Movements of Hazardous Wastes and Their Disposal.
"Several complicated measures" should be taken before the export of the garbage, he said. "The foreign country should deliver a memorandum to the authority that is tasked with managing the Convention and not to the Russian Environment Ministry as it has been mentioned in the fake documents."
Lebanon's garbage crisis erupted in July 2015 when the Naameh landfill that received the waste of Beirut and Mount Lebanon was closed.
This development comes after the Lebanese government agreed last Thursday to fund the exports of the Lebanese garbage to Russia .
The cabinet decided to allocate $50 million for the export of the garbage which has been piling up on the streets for months.
Britain's Chinook Urban Mining International reportedly obtained Russia's approval to take in Lebanon's garbage, head of the Council for Development and Construction(CDR) , Nabil al-Jisr, told the media on January 30. Jisr said the CDR would thoroughly examine the firm's file Tuesday before referring it to the Cabinet. "Chinook filed a number of documents and we will process and verify them before signing the contract," he added.
Chinook Urban Mining was awarded the contract earlier this year.
Early in January, Sierra Leone also slammed media reports claiming that the country is willing to receive Lebanon's garbage as part of a recently approved deal to tackle the country's waste management problem.
Only time will tell if Russia will end up being the final destination of Lebanon's garbage. Russia's economy is currently facing substantial difficulties because of the collapse of the oil market and could use few extra Dollars .