Lebanese Forces party reasserts commitment to March 14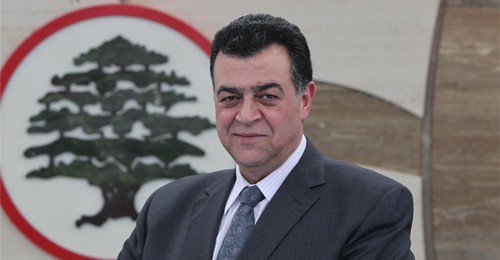 Two days before the assassination anniversary of former Prime Minister Rafik Hariri,  Lebanese Forces MP Joseph Maalouf reasserted Friday his party's commitment to the March 14 alliance .
"The Lebanese Forces is a main component of the March 14 [bloc] and the Feb. 14 anniversary concerns all of us," Maalouf said in an interview with Voice of Lebanon 93.3 radio station.
Disagreements emerged recently between Lebanese Forces chief Samir Geagea and former PM and  Future Movement leader Saad Hariri, after the latter endorsed   last November Marada leader MP Suleiman Franjieh , a foe of LF leader  for president
Geagea, who  was the first to announce his presidential candidacy was upset by Hariri's move  and ended up endorsing  his war-time foe Free Patriotic Movement founder MP Michel Aoun.
Dismissing  the  growing rift among the March 14 alliance , Maalouf  stressed  that his party is "committed to the principles of the March 14 bloc regardless of existing differences, especially the presidency issue."
The LF lawmaker did not indicate whether his leader will be attending the anniversary ceremony, but said that "Geagea's participation in the anniversary commemorations is linked to the security situation."
Saad Hariri is expected to deliver a  televised speech via video link  at the commemoration , marking the 11th anniversary of his father's killing.
Media reports indicated that Hariri will officially endorse the candidacy of Franjieh for Lebanon's top position February 14.