Hariri to officially announce Franjieh's Nomination on Feb 14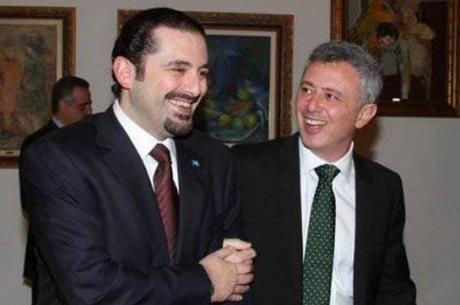 Former Lebanese PM and Future Movement leader MP Saad Hariri will officially announce  the nomination of Marada chief MP Suleiman Franjieh for the presidential post during the February 14 commemoration ceremony expected to be held at BIEL, Ad-Diyar daily reported on Sunday.
The daily added that Franjieh still adheres to his nomination and will not withdraw from the presidential race.
Hariri's  initiative surfaced  late last year when  he  suggested the nomination of Franjieh of March 8 for the presidency. But the nomination has not been officially declared yet.
 Lebanese Forces chief Samir Geagea who is himself was the  candidate of March 14 was upset about Hariri's initiative and  endorsed  instead the nomination of his long time rival, founder of the Free Patriotic Movement MP Michel Aoun.
Observers saw the naming as a response to Hariri's nomination of Franjieh.
February 14 marks the  commemoration of the assassination of Saad's dad   former PM Rafik Hariri who was killed in a massive bombing in Beirut on February 14, 2005 .
5 Hezbollah operatives  were indicted in Hariri's assassination and are being tried  in absentia by the Special Tribunal for Lebanon. Hezbollah refused to hand over the 5 suspects to the UN backed court