Franjieh will only withdraw his nomination if Hariri decides to back Aoun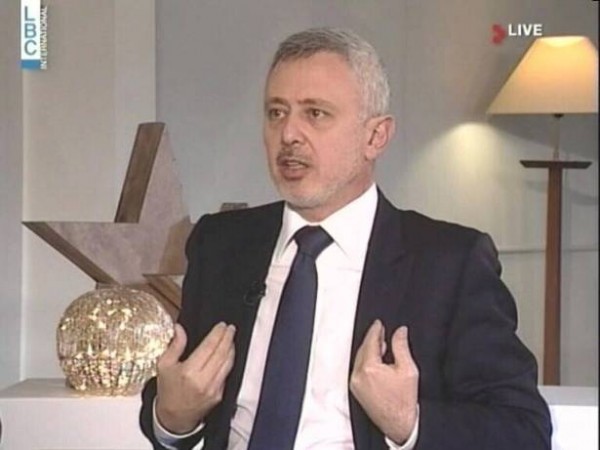 Marada Movement chief MP Suleiman Franjieh said on  Sunday that he would only pull out of his presidential bid if  Former Lebanese PM and Future Movement leader MP Saad Hariri decides to back Change and Reform bloc chief MP Michel Aoun's nomination.
"When Hariri decides to back General Aoun, I will withdraw my nomination," said Franjieh in remarks to NBN television.
"I will not concede to Aoun unless the possibility of him winning the presidency becomes guaranteed," he added, stressing that he is not willing to risk losing his own nomination.
As for the Paris meeting between him and Hariri, Franjieh revealed that he had told Hezbollah that he would "tear up" any paper of understanding between him and Hariri  should Hezbollah reject it.
"Hariri asked me about Hezbollah's weapons and I told him that 'there is no need to discuss this issue'," al-Jadeed television quoted Franjieh as telling reporters.
"Hariri did not propose that he become prime minister during the Paris meeting," Franjieh noted.
He also revealed that Culture Minister Rony Araiji of the Marada Movement had written down "minutes of meeting" during the Paris talks.
Separately, Franjieh emphasized that he would not attend any electoral session boycotted by Hezbollah.
His remarks come two days after Hezbollah chief  Hassan Nasrallah announced that his party is not willing to give up its support for Aoun in favor of Franjieh.
"We have an ethical and political commitment to support General Aoun's nomination," said Nasrallah.
"Even if another dear friend is nominated, it will not push me to renounce my ethical commitment to General Aoun, and this does not mean that Franjieh does not deserve to become president," Nasrallah added.
In a related development Hariri  said Sunday that he will officially announce  the nomination of  Franjieh for the presidential post during the February 14 commemoration ceremony expected to be held at BIEL, Ad-Diyar daily reported on Sunday.
Hariri's  initiative surfaced  late last year when  he  suggested the nomination of Franjieh of March 8 for the presidency. But the nomination has not been officially declared yet.
 Lebanese Forces chief Samir Geagea who was the  candidate of March 14 was upset about Hariri's initiative and  endorsed  instead the nomination of Aoun  his long time rival.
February 14 marks the  commemoration of the assassination of Saad's dad   former PM Rafik Hariri who was killed in a massive bombing in Beirut on February 14, 2005 .
5 Hezbollah operatives  were indicted in Hariri's assassination and are being tried  in absentia by the Special Tribunal for Lebanon. Hezbollah refused to hand over the 5 suspects to the UN backed court.