Story of executed Iraqi poet: The tense Sunni-Shiite climate encourages disinformation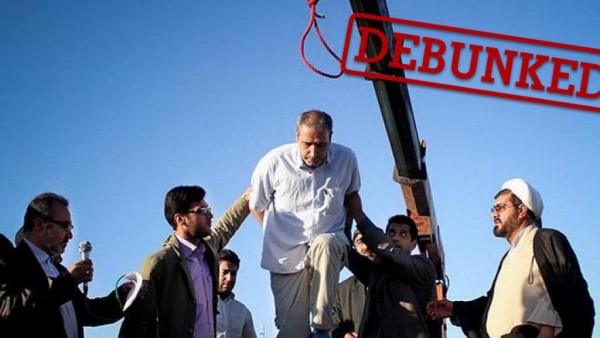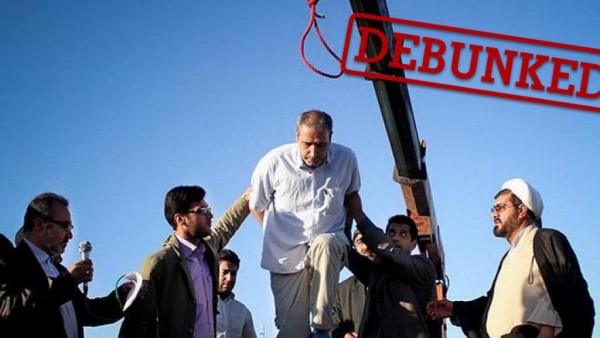 First his sentencing was tweeted and then graphic photos of his execution were shared widely on social media. According to the story circulated on social media, Ahmad al-Nuaimi, an Iraqi poet, was hung from a crane in late December for having written a text viewed as insulting to Shiite Muslims.
The reports spread like widfire during a period of heightened sectarian tensions between the Sunni monarchies in the Gulf states and Iran, a Shiite power. To those who shared it, this seemed to prove that the Shiites could be just as cruel as Saudi Arabia. But the story turns out to be extremely suspect.
The first tweet
One of the first tweets about the supposed execution of the Iraqi poet came from the Twitter account of a female poet from the United Arab Emirates (UAE), who is very critical of Iran and Shiites. She posted a photo of a man being led to the scaffold and wrote: "An Iranian-style execution, with a crane, of an Iraqi poet who wrote 'We are a people without shame'". She has since deleted the tweet, explaining on Twitter that she received a lot of hate messages after posting it.
The poem that she cited in her tweet does exist online. It is a pamphlet that denounces the interference of the Iranian government in Iraqi affairs.
Soon after the first tweet was posted, numerous news sources published articles about the poet's execution, in Arabic, Kurdish and French. Some journalists were more careful than others. Some reported that the man wrote a text insulting the Imam Ali and most published photos of what was supposedly his execution.
In reality, the photo shows the execution of an Iranian serial killer
But these photos don't have anything to do with an Iraqi poet. In reality, they show the 2011 execution of an Iranian man accused of being a serial killer. This article by an online Iranian news source says that the man, a taxi driver, was nicknamed the "driver of death" after he killed five women in the Iranian town of Qazvin. The article includes a series of photos showing his execution – the same photos that were reposted on Twitter and in news articles.

The execution that's nowhere to be found
In the original tweet, the poet from the UAE didn't give any specifics about where the execution took place, though she did write that he was executed "Iranian-style". Some social media users concluded that the execution took place in Iran, even thought not a single Iranian media mentioned it—not even pages run by human rights activists who closely monitor death penalty cases in the country. Moreover, not a single international human rights NGO reported this execution. If a poet by this name was indeed executed, then it was carried out in a secret manner; this does happen in Iran, according to Amnesty International.
Another possibility is that the poet was executed in Iraq, not Iran. But, once again, there was no mention of this event in the Iraqi press. And even though the number of death penalty cases is on the rise in Iraq, our contacts there found it highly unlikely that the authorities would sentence a man to death for a poem.
A poet who is nowhere to be found
FRANCE 24 contacted Fadel Thamer, the president of the Union of Iraqi Writers. He said that the poem attributed to the supposedly-executed poet has been circulating online for a few years, but that "Ahmed al-Nuaimi" is unknown in Iraqi literary circles.
The Observers Team uncovered several Iraqis by the same name who call themselves poets or writers online, including the person who manages this YouTube account or the person behind this Facebook page. However, there is no indication that these men are linked in any way to the poem or that they were arrested in Iran. There is even less reason to believe that any of them were executed.
A tense climate encourages disinformation
So the veracity of the supposed execution is subject to doubt, to say the least. The "information" and photos of the supposed execution were probably shared so widely because tensions are running high between the Gulf states, which are predominantly Sunni, and Iran, which is majority Shiite, after Saudi Arabia executed a Shiite religious leader.
Even though the execution of this mysterious Iraqi poet probably never happened, Iran does carry out the second-highest number of prisoner executions in the world. In 2014, there were 289 officially-recognised executions in the country. Amnesty International reported that Iranian authorities carried out another 454 executions that weren't officially recognised. Amnesty reported that some of these executions served to "eliminate political dissidence". In Saudi Arabia, at least 90 people were executed in 2014. These included political protesters.
FRANCE24/THE OBSERVER