Turkey imposes visa restrictions on Syrians arriving by air and sea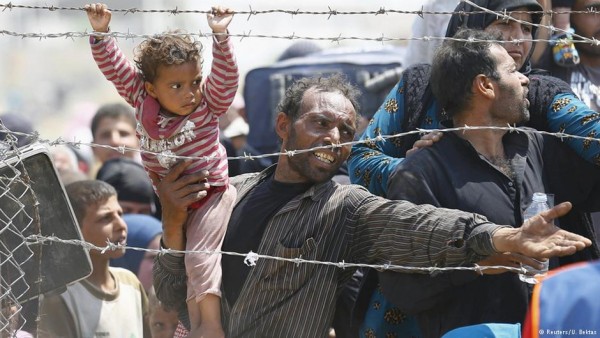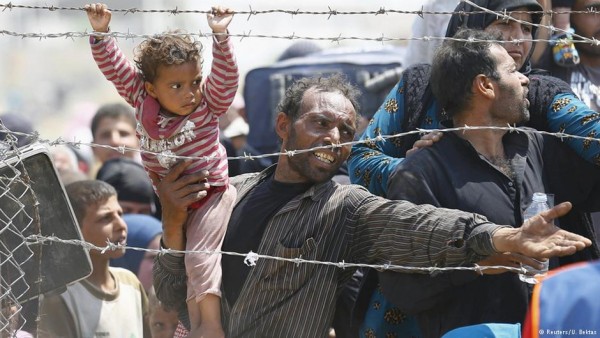 The government in Ankara has announced restrictions targeting Syrian refugees seeking to enter Turkey via a third country. Some 2 million of the 5 million refugees spawned by Syria's civil war are currently in Turkey.
The government in Ankara introduced visa restrictions on Friday for Syrians entering Turkey by air or sea in order to stem the flow of migrants from the war-torn country.
The Turkish Foreign Ministry said the new rules were aimed at reducing the numbers of Syrians arriving indirectly from third countries like Lebanon or Egypt.
"Turkey will continue its 'open-door policy' as a humanitarian consideration for Syrians entering Turkey's land borders and would not ask Syrians arriving this way to hold visas," a Turkish official from the prime minister's office, who agreed to speak on condition of anonymity, told DW via email. "The arrangement is required due to entrances from third countries (most of the time with fake passports) by air and sea (especially from Libya and Egypt)."
He continued, "This policy will contribute to cut down on refugee numbers of course, but it's not a definitive solution."
The policy had immediate effect, as nearly 400 Syrian refugees heading to Turkey via Lebanon spent the night at Beirut airport after the new Turkish visa regulations left them stranded.
The group had been set to board two Turkish planes for Istanbul but they "spent the night in the airport after the two Turkish planes failed to transport them," said Mohammad Shahabeddine, the head of Lebanon's civil aviation service.
Many refugees try to enter Turkey from these countries in order to travel on to the European Union. UN refugee agency UNHCR says 800,000 people made the sea crossing to Greece from Turkey in 2015, many of them Syrians.
Human rights campaigners and Syrian activists dispute claims by the Turkish government that their land border remains fully open to refugees. They say Turkish border guards are sending refugees back into Syria , which has been racked by a civil war since 2011.
Turkey has registered some 2.2 million Syrian refugees since the conflict started and houses them in 25 camps.
More than 250,000 people are believed to have died in the Syrian conflict and an estimated 11 million have been driven from their homes , more than half the pre-war population.
At the end of November, Turkey and the EU reached an agreement that Ankara would do more to stop refugees making the sea crossing to Greece. On Thursday, the Netherlands, now holding the rotating EU presidency, said they were "far from satisfied" with Turkish measures taken since the settlement.
The Turkish official told DW that, "As long as Assad continues his massacres, the flow to Turkey from land borders will not end, and the Syrians will continue to move towards Europe unless they have hope to return to their homeland."
DW/AFP