Iran is in the process of finding a candidates to succeed Khamenei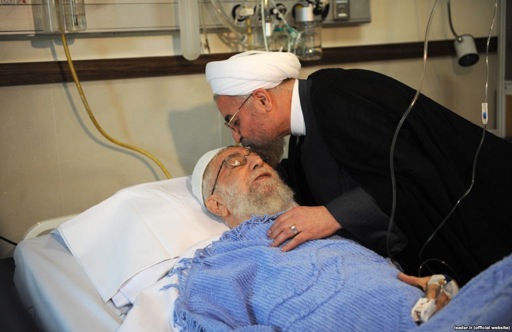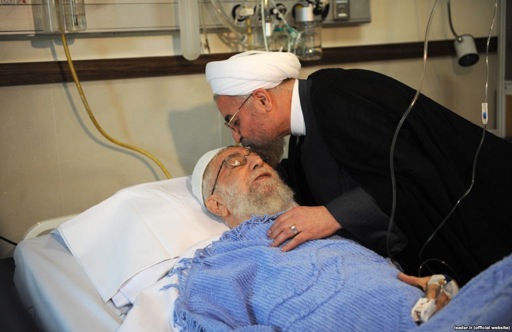 In a rare move considered to be breaking one of the taboos in Iran, the country's former president Ali Akbar Hashemi Rafsanjani announced that the Iranian assembly is considering potential candidates for the position of the Supreme Leader of the Republic.
Since the Supreme Leader Ali Khamenei, 75, underwent surgery to remove prostate cancer, there has been absolutely no public discussion about who will succeed him in order to avoid the risk of being seen as compromising the authority of the most powerful figure in Iran. However, with the election of the assembly of experts (a religious body that appoints the Supreme Leader) in February, it is certain that these discussions will float to the surface. Moderate President Hassan Rouhani and his allies are hoping to exploit the popularity they have gained by making a nuclear deal with world powers which is supposed to lead to sanctions being lifted to win the majority of seats in the assembly of experts and the parliamentary elections that will take place on the same day.
Rafsanjani, a powerful ally of Rouhani, was quoted by ILNA news agency yesterday as saying "the assembly of experts will act when the need to appoint a new leader arises, they are preparing for that now and are studying the options. They have appointed a group to prepare a list of qualified people who will be put to a vote (in the assembly) when an incident occurs".
According to Reuters news agency, the assembly is composed of 82 members charged with choosing the Supreme Leader, supervising him and even disqualifying him. The people elect the assembly of experts approximately every 10 years and Rafsanjani's remarks may be aimed at obtaining public support for the election and his allies to give them greater power when choosing the next leader.
ASharq al Awsat