Syria wants Gaddafi's son back, asks Lebanon to release him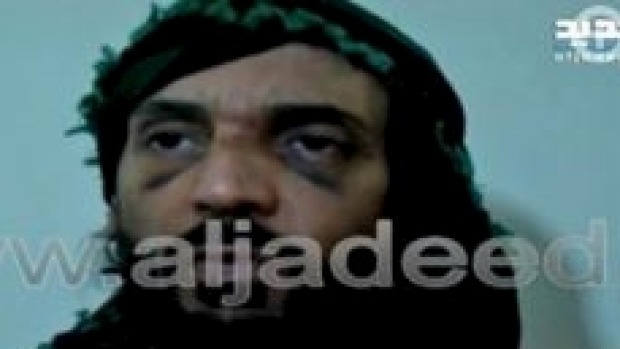 The Syrian regime has reportedly demanded that Lebanese authorities release from custody Hannibal Gadhafi, the son of late Libyan leader Moammar Gaddafi, according to a Monday report by the Kuwaiti daily al-Anba .
Lebanese authorities received the request to release Hannibal, who was kidnapped in Syria last Sunday by Amal Movement gunmen and brought to Baalbek, Lebanon where he was interrogated and beaten before he was released and found by the Lebanese Intelligence branch on the Baalbek-Homs international highway near the northern Bekaa town of al-Jamaliyeh
The al-Anba sources predicted that Hannibal will be released soon after he gives his testimony in the disappearance of Amal Movement founder Imam Moussa al-Sadr.
Former Hezbollah MP Hassan Yaaqoub, the son of Sheikh Mohammed Yaaqoub who disappeared in Libya while accompanying al-Sadr in 1978 , denied any links to the kidnapping.
Hannibal is married to Lebanese model Aline Skaf with whom he is not on good terms, according to the MTV report. The Skaff family refused to meet with MTV and said Aline is in Algeria. Similarly the Amal Movement refused to comment on the kidnapping by its members.
Security sources told al-Mustaqbal daily on Monday that investigations with Hannibal have not revealed any new lead in Sadr's disappearance.
Hannibal, 51 was 3 years old when the Shiite Imam disappeared
He is set to give his testimony later on Monday.
His father and Hafez al Assad , father of the embattled Syrian president were allies for decades.