Venezuela opposition wins supermajority in National Assembly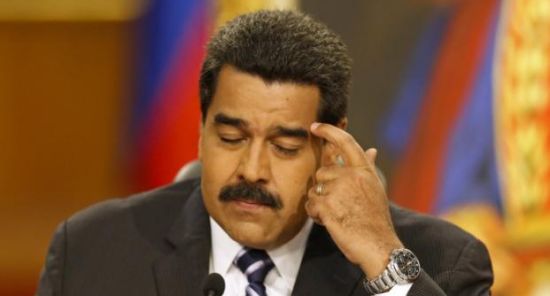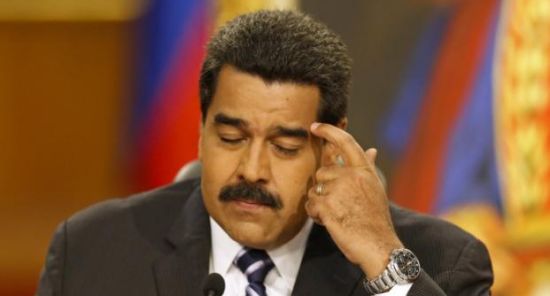 Electoral authorities in Venezuela say the opposition coalition won a key two-thirds majority in the National Assembly in legislative voting.
The National Electoral Council has published on its website the final tally of results from Sunday's elections showing that two previously undecided races had broken in favor of the opposition, giving them 112 out of 167 seats in the incoming National Assembly. The ruling socialist party and its allies got 55 seats.
The supermajority gives the opposition a strong hand in trying to wrest power from President Nicolas Maduro after 17 years of socialist rule. It now has the potential votes to sack Supreme Court justices, initiate a referendum to revoke Maduro's mandate and even convoke an assembly to rewrite Hugo Chavez's 1999 constitution.
Venezuela's next president ?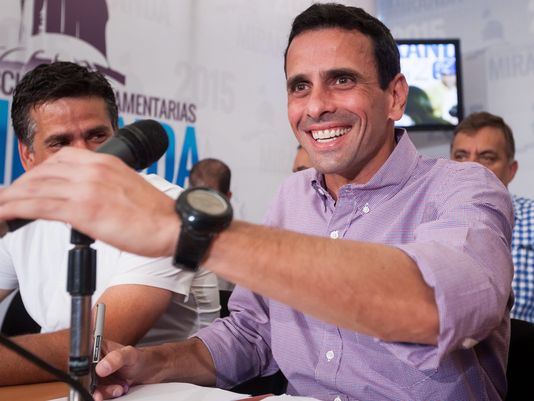 Miranda state Gov. Henrique Capriles has twice run — and lost — elections for president of Venezuela. Now, following a big victory in parliamentary elections that he helped orchestrate, Capriles may prove the adage that the third time is the charm.
The final election results announced Tuesday vindicated Capriles' strategy of gaining power through the ballot box rather than through demonstrations — that at times turned violent — favored by more radical political opponents of the government, said Caracas-based political consultant Tareq Yorde.
"The winners … were the Democratic Unity and Capriles," Yorde said. "The elections approach won out over street protests."
The crushing defeat for Maduro reflected voter frustration with an economy in shambles in this oil-rich nation. There are chronic shortages of food, medicine and other basic needs, and the inflation rate is the world's highest at nearly 100%.
Maduro's presidential term does not end until 2019, but the opposition coalition may try to oust him sooner through a recall referendum, which would provide an opening for Capriles to seek the presidency again.
Nicknamed El Flaco, or "skinny," Capriles, 43, came to national attention in 1998, when he became the youngest member ever elected to the old Chamber of Deputies, the lower house of Venezuela's Legislature. He later was elected vice president of the chamber before it was dissolved by Chavez's constitutional assembly in 1999 and replaced by the single National Assembly.
Elected mayor of the Caracas borough in 2000, Capriles was briefly arrested and charged with participating in an aborted coup against Chávez when he and supporters stormed the Cuban consulate, looking for government officials said to be hiding there.
He was detained for 119 days before being acquitted in court.
Elected governor of Miranda in 2008, he beat Diosdado Cabello, one of Chávez's most trusted lieutenants and currently president of the outgoing National Assembly. Capriles subsequently ran for president against Chávez in 2012, losing by about 10 percentage points.
After Chávez died from cancer in March 2013, Capriles ran against Maduro for president, losing by less than 2 percentage points. Capriles has never recognized that defeat. Eight months later, he was re-elected governor of Miranda, besting another Chávista stalwart.
During all campaigns, Capriles has been the subject of government slurs that claim he is gay and Jewish. He is a bachelor and Catholic.
Despite his narrow loss to Maduro two years ago, Capriles can't be sure yet that he will emerge as the president's chief rival during this time of political upheaval, in which more radical politicians also will be vying for public support.
"It's not certain whether Capriles will be the opposition's leader," said Margarita Lopez-Maya, a historian with the Central University of Venezuela.
Associated Press/ USA TODAY