Trump's Muslim comments disqualify him for president: White House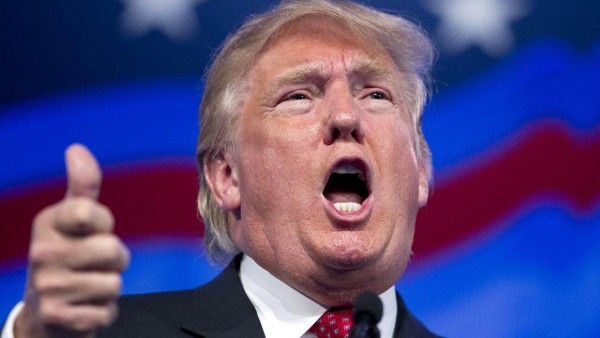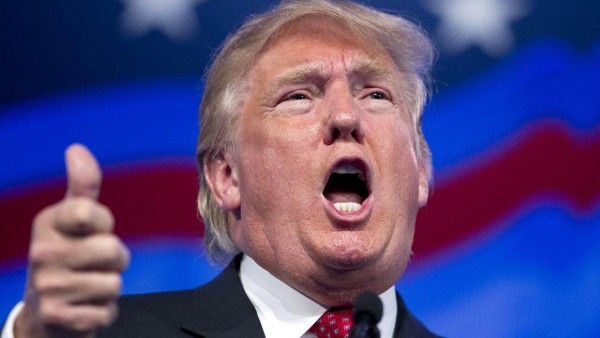 The White House on Tuesday said Republican presidential front-runner Donald Trump's call for the United States to ban Muslims from entering the country disqualified him from becoming president and called on Republicans to reject him immediately.
White House spokesman Josh Earnest said Trump's campaign had a "dustbin of history" quality to it and said his comments were offensive and toxic.
Earnest said other Republican presidential candidates, who have pledged to support the person who eventually wins their party's nomination, should disavow Trump "right now."
Trump's call for a "total and complete" ban on Muslims entering the United States drew widespread condemnation around the world Tuesday, including from British and French leaders and the U.N. refu­gee agency.
WORLDWIDE CONDEMNATION
Citizens, politicians and refu­gee officials alike slammed the Republican presidential front-runner's latest controversial statement, calling it hate speech and a disturbing sign of Islamophobia in a country rattled in recent weeks by large-scale terror attacks in Paris and San Bernardino, Calif.
Dar al-Ifta, Egypt's official religious body, dubbed Trump's remarks "hate rhetoric," and a spokeswoman for the U.N. refugee agency expressed concern that they could jeopardize the ongoing refugee resettlement process.
While it is rare for a British prime minister to comment on contenders in the U.S. presidential race, Prime Minister David Cameron joined British politicians from all parties in condemning Trump's remarks. Cameron said through a spokeswoman that he "completely disagrees" with Trump's comments, which he regards as "divisive, unhelpful and quite simply wrong."
The billionaire developer and reality television star, who polls show leads the field for the GOP presidential nomination, released a statement Monday calling for "a total and complete shutdown of Muslims entering the United States until our country's representatives can figure out what is going on."
Later Monday, Trump, 69, read the statement out loud at a rally in Charleston, S.C., where an enthusiastic crowd greeted him with cheers and chants of "Trump! Trump!" and "U.S.A.! U.S.A.!"
"We have no choice. We have. No. Choice," Trump said, with a shake of his head. His statement may be politically incorrect, he said, "but I don't care!"
Trump repeated his call for a ban in a television interviews Tuesday.
In France, where the ruling Socialists are in a pitched election battle with a far-right anti-immigrant party, Prime Minister Manuel Valls on Tuesday wrote on Twitter that "Trump, like others, stokes hatred and conflations: our ONLY enemy is radical Islamism."
Valls's implicit comparison was with the National Front party, which is poised to seize power in local legislatures around France in runoff elections on Sunday. National Front leader Marine Le Pen has seized on fears of Muslims and terrorism to create a potent ballot-box force even as mainstream voices in France have promoted moderation.
The heated rhetoric left many Muslims feeling bewildered, scared and angry. In Lebanon's Bekaa Valley, for example, Syrians stranded in overcrowded, cold refugee camps said they worried that rising xenophobia could further complicate their hopes of seeking asylum in the United States.
"How can a country that always talks about human rights and freedom do this or even consider this?" said Bourhan Salem, 32, who fled to the Bekaa to escape the violence around his home in Syria's Daraa province. "Do they know what we have suffered?"
In Geneva, Melissa Fleming, a spokeswoman for the U.N. refu­gee agency, said Trump was speaking of "an entire population" but that his remarks particularly affect refugees.
"We are concerned that the rhetoric that is being used in the election campaign is putting an incredibly important resettlement program at risk that is meant for the most vulnerable people — the victims of the wars that the world is unable to stop," Fleming said, according to Reuters news agency.
Joel Millman, a spokesman for the International Organization for Migration, said that "prejudice or discrimination based on religion is totally against every convention that we know of in aiding people in humanitarian emergencies and of course in resettlement," Reuters reported.
Reuters / WASHINGTON POST