Suspected mastermind of the Paris attacks, killed during today's raid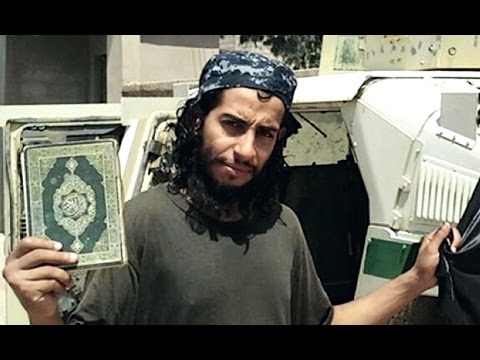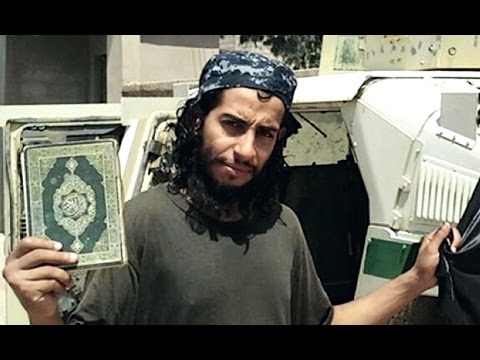 The suspected mastermind behind the Paris terror attacks was killed Wednesday in a predawn raid, thwarting his next planned massacres at Charles de Gaulle Airport and a shopping mall, officials and local media said.
Two senior intelligence officials confirmed the death of Abdelhamid Abaaoud to the Washington Post. The ISIS terrorist was the target of an early morningsiege at a suburban Paris apartment complex, which came daysafter he allegedly orchestrated a wave of coordinated attacks through Paris that killed at least 129 people.
Police fired about 5,000 rounds during the hours-long exchange, Paris Prosecutor Francois Molins said Wednesday.
A woman in a suicide vest — possibly one of Abaaoud's cousins — blew herself up amid the tense standoff, police said. Seven more people were arrested by the end of the raid.
The hiding terrorists were "about to move on some kind of operation," police sources told CNN, adding that the raid was "right on time."
The suspects were planning to attack Paris' airport and the Les Quatre Temps shopping center in the city's La Défense neighborhood, police sources told French public broadcasting.
Police searched the airport earlier Wednesday, but officials said the extra security checks had "no direct link" to Friday night's Paris terror attacks, which killed 129 people and wounded at least 350 more.
French President François Hollande said the Wednesday raid aimed to "neutralize terrorists."
"These actions confirm to us once again that we are at war, a war against terrorism, which itself has decided to bring war to us," he said at a press conference. He also promised to take in 30,000 new refugees over the next 2 years, saying that they, too, are victims of terror.
The early morning raid raised tensions in an already anxious city, which has been on edge since the Friday massacre. Gare du Nord, a train station in Paris, was briefly evacuated Wednesday after a suspicious package was found.
Police zeroed in on the apartment building after they found multiple cell phones at the scenes of Friday night's attacks, officials told CNN. At least one phone contained a message that said "OK, we're ready," which was sent just before the horrific rampage.
Abaaoud — a Belgian of Moroccan descent and the chief ISIS architect behind the Friday attacks that killed 129 people and injured 350 others — was in the Saint-Denis apartment with five other heavily armed suspects when police swarmed the complex.
The scores of officers were met with unexpectedly violent resistance: At least four cops sustained minor injuries in the clashes and a police dog name Diesel was killed, officials said.
Seven suspects were arrested after the standoff, including one who was handcuffed while he wore nothing but a shirt. Photos showed police escorting the half-naked man away from the scene.
A university lecturer who lives nearby told the Daily News that she woke up to the sound of gunfire during the overnight raid.
"It's terrible. We all know this area has a history of being home to immigrants and had a large Muslim population but we don't want what had happened to make anything worse for people," she said. "We heard the shooting and bombs going off but life had to go on.
Other overnight raids across France yielded another 18 arrests, police said. Cops confiscated 34 weapons throughout the night.
In all, French police have carried out 414 raids and made 60 arrests while seizing 75 weapons since Friday.
The captured armory includes 11 military-style firearms, 33 rifles and 31 handguns. In addition to dozens of arrests, 118 more people have been placed under house arrest in another of the new powers permitted under France's state of emergency.
The violent Saint-Deni raid was just about a mile from the Stade de France stadium, where three suicide bombers blew themselves up Friday during an international soccer match.
The trio of suicide explosions — which happened near, but not inside the sporting arena — marked the start of Friday night's terror massacre throughout Paris.
Shortly after, gunmen opened fire on a row of trendy cafes, killing dozens of patrons having dinner on an unusually balmy November night. Gun-toting and suicide bomb-clad terrorists also stormed the Bataclan concert hall, killing scores of audience members enjoying an Eagles of Death Metal concert.
NY Daily News