Lebanon dialogue session failed to resolve the garbage crisis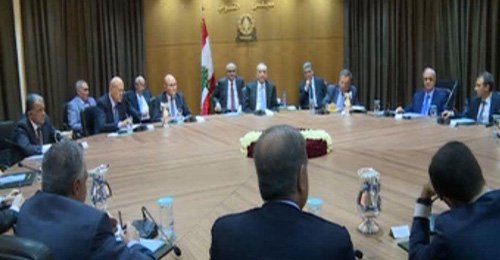 The eighth dialogue session convened at the parliament on Monday  but failed  to resolve  the garbage crisis  despite  the public health concerns after the  video reports  that  showed  the streets of the capital swirling with garbage bags on Sunday.
Another session will be held Tuesday November 3.
 Several leaders were absent from today's session.
Phalange Party chief Sami Gemayel announced in a statement the suspension of his participation in the dialogue  talks until politicians "resolve the vital and necessary affairs of the people, at the forefront of which is the collection of garbage  from streets."
Progressive Socialist party chief Walid Jumblatt did not attend for  health reasons. and was represented by MP Ghazi Aridi.
Future Movement  bloc leader former PM  Fouad Siniora is abroad . Was represented  by MPs Atef Majdalani and Ahmad Fatfat
Telecommunications Minister Butros Harb  and Social Affairs Minister Rashid Derbas also did not attend.
Future Movement MP Ahmad Fatfat  who represented senior in the talks told reporters in Nejmeh Square that Prime Minister Tammam Salam underlined during the session that the garbage  crisis requires consensus by all parties, revealing that Speaker Nabih Berri demanded the Cabinet to convene as soon as possible to resolve the matter.
Al-Jadeed television reported that  Prime Minister Tammam Salam told Speaker Nabih Berri during the session that he is "willing to call a cabinet session if all political forces reach an agreement to resolve the garbage crisis."
The talks reportedly touched on the characteristics they will seek in a future president.
"We agreed on several characteristics of the president, such as being acceptable by all parties," Fatfat said  without elaborating.
A closed-door meeting was held between Berri and Change and Reform Bloc chief Michel Aoun on the sidelines of the session. It was attended by MP Ibrahim Kanaan.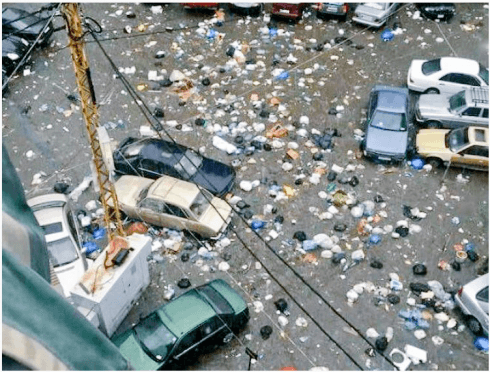 Garbage has been piling  up on streets for months and yesterday after the heavy rain Beirut witnessed a river of garbage  .
A plan approved proposed by minister Akram Shehaeb and approved by the government last month to end the three-month-long trash crisis has faced strong opposition from the start.