Kerry, Saudi king restate commitment to a unified stable Syria without Assad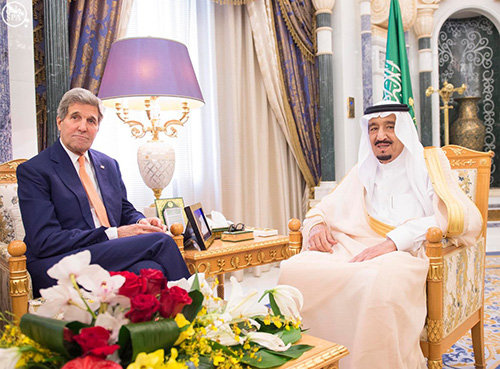 US  Secretary of State John Kerry has met with Saudi Arabia's monarch, King Salman, to follow up on discussions he held earlier this week with others about efforts to revive a peace process for Syria.
Kerry met the king at his ranch outside the Saudi capital late Saturday. The State Department says Kerry and the king reaffirmed their commitment to a unified, pluralistic and stable Syria without current President Bashar Assad as its leader. Kerry and the Saudi, Russian and Turkish foreign ministers met on Friday in Vienna to discuss ways of promoting a political transition in Syria. They are expected to meet again next week to further consider the way ahead.
The State Department says Kerry and the king also discussed the situations in Yemen and Libya.
WASHINGTON POST/AP