Syrian Kurds form new administration in semi-autonomous area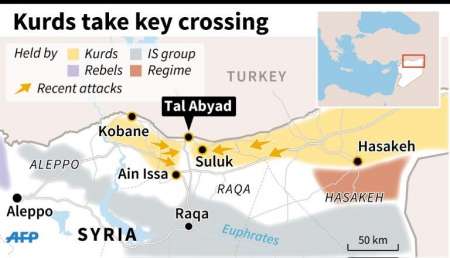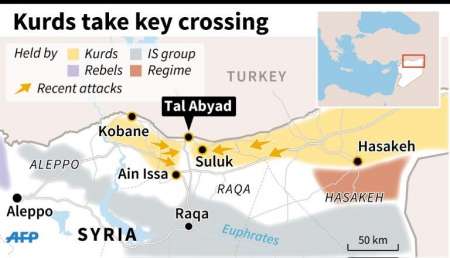 A Kurdish official says a new administration has been formed for a majority Sunni-Arab town controlled by Syrian Kurds, expanding the ethnic group's semi-autonomous administration in northern Syria.
The announcement Wednesday falls short of declaring Tal Abyad a separate region. Syria's Kurds declared a semi-autonomous administration in 2013 made up of three regions.
Kurdish fighters captured Tal Abyad in July, expelling Islamic State militants in their latest battlefield victory against the militant group. But many, including rights groups, accused the Kurds of displacing the town's majority Arab population.
Omar Alloush, an official in the Kurdish umbrella political group administering the semi-autonomous area, says a new administration for Tal Abyad, made up of six Arabs, two Kurds and one Turkman, paves the way for turning it into a fourth semi-autonomous region.
ASSOCIATED PRESS