Ex-PM warns of Lebanon's disintegration after parliament failed to elect a president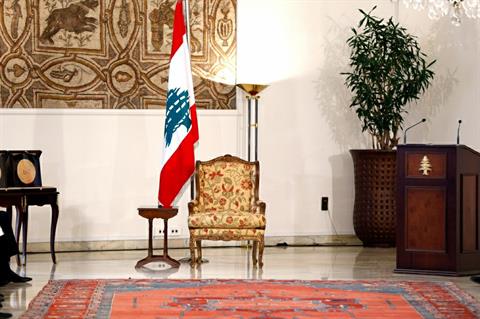 The Lebanese parliament failed again today and for the 30th time in a row to elect a president to replace Michel Suleiman whose term ended on May 25 last year
As in the past sessions the parliament was unable to reach a quorum because the Iranian backed Hezbollah militant group and its ally MP Michel Aoun's Change and Reform bloc MPs boycotted the session.
Speaker Nabih Berri a key ally of Hezbollah postponed the election to November 11, 2015 .
A total of 49 lawmakers out of 128 attended Wednesday's session, while 86 MPs are needed for the quorum to be met.
Following the failed session, former PM and head of the Future Movement  bloc MP Fouad Siniora warned that the "failure to elect a president is leading Lebanon towards further disintegration, especially on the economic level."
"Those obstructing the elections are responsible for the current state of affairs in Lebanon," Siniora  declared from parliament.
"Electing a head of state is key to reaching a solution to major problems in Lebanon," he stressed.
"The polls should not be linked to regional affairs and we need to elect a president who not only represents his  community, but all the other Lebanese communities," added the MP.
"The Safwan family tragedy is evidence of the poor situation in Lebanon, which is caused by the presidential vacuum." Siniora added in reference to the  family that  drowned when their migrant boat traveling from Turkey to Greece sank.  Due to the deteriorating economic and political situation in Lebanon , the Safwan family traveled to Turkey to take a migrant boat to Greece in the hopes of seeking asylum in Germany  .
The bodies of the deceased Safwan family arrived  today at the airport and have been directly transported to the Rafik Hariri University Hospital.
"The president is the symbol of Lebanon's unity and the unity of its people," Siniora stressed.