8 killed by Lebanese army missile near the Syrian border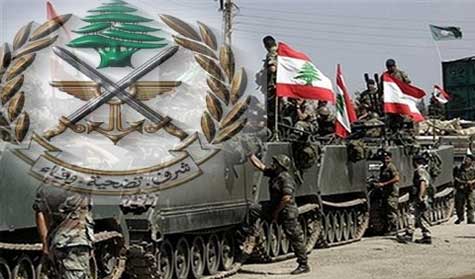 Eight people were killed and many wounded on Monday when the Lebanese army targeted militant positions along the eastern border with war-torn Syria, security sources told AFP.
A separate security source said a "helicopter fired a missile at takfiri positions in Wadi Hmeid," on the eastern outskirts of the northeastern border town of Arsal.
The security source could not say if the dead were militants or civilians.
Earlier in the day, National News Agency said four people were killed and ten others wounded as a blast ripped through Syrian refugee encampments near the amusement park in Wadi Hmeid.
LBCI television meanwhile quoted a military source as saying that the blast was the result of a Lebanese army strike against a vehicle for the armed groups.
Security sources denied the camps were hit.
Another security source told AFP that earlier on Monday a mortar shell crashed outside a Lebanese army border post on the outskirts of Arsal, without causing any casualties.
The army frequently shells the militants' positions in the border area, while Hizbullah fighters have confronted them on the Syrian side.
The border area is also home to informal Syrian refugee camps largely beyond the reach of authorities or aid agencies.
In August 2014, Islamic State and Nusra Front militants seized some 20 Lebanese soldiers and police officers during a brief cross-border raid on the town of Arsal. The extremists have executed four of them and are still holding the rest.
AFP