Presidential impasse: New proposal receives backing of foreign powers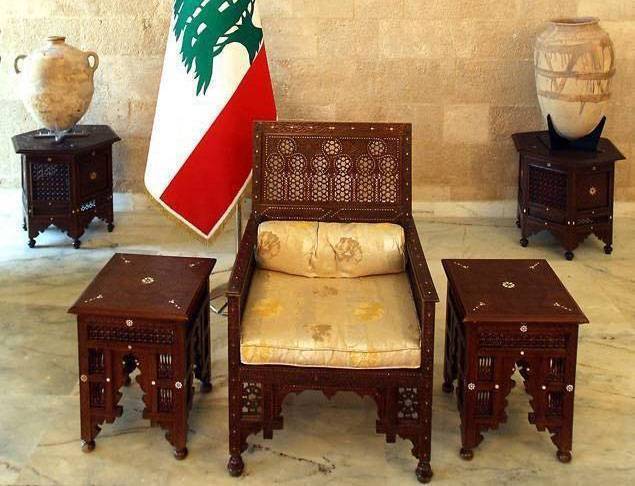 A new proposal aimed at ending the presidential impasse is being discussed and has reportedly received the backing of a number of influential foreign powers, the An Nahar newspaper reported on Friday.
According to the daily the proposal calls for the election of one of the current presidential candidates for a two-year term. The daily did not name the candidate , but there are currently 3 candidates:
Lebanese Forces leader Samir Geagea. He was the first to announce his candidacy and is supported by March 14 alliance
MP Henri Helou: PSP leader Walid Jumblatt's candidate, proposed as a consensus candidate
MP Michel Aoun: Hezbollah's officially declared candidate and is reportedly supported by March 8 alliance
During this 2 year period , a new parliamentary electoral law would be approved and the polls would then be held in order to reshuffle state institutions, An Nahar added.
The plan has received the support of Russia, Syria, and Saudi Arabia, An Nahar said.
Moscow has reportedly pledged to carry out talks with Tehran and Damascus, who will both prepare the conditions among their Lebanese allies to support the plan to elect a new president, it said.
Riyadh will meanwhile carry out contacts with Arab and international powers to garner their support, explained An Nahar.
Progressive Socialist Party chief MP Walid Jumblatt reportedly held talks on Wednesday with former prime minister and Future movement leader MP Saad Hariri in Riyadh Saudi Arabia to discuss this same issue , al-Joumhouria newspaper reported on Friday.
The gatherers agreed however that the initiative "needs more time" to be adopted in order to garner more support for it, said al-Joumhouria, without elaborating on the issue.
The Lebanese parliament failed again on September 29 th and for the 29th time in a row to elect a president to replace Michel Suleiman whose term ended on May 25 last year.
As in the past sessions the parliament was unable to reach a quorum because the Iranian backed Hezbollah militant group and its ally MP Michel Aoun's Change and Reform bloc MPs boycotted the sessions.
Speaker Nabih Berri a key ally of Hezbollah postponed the election to October 21, 2015 .
Lebanese Forces leader Samir Geagea accused Iran on several occasions of being behind the presidential vacuum.