Israeli Palestinian conflict: Another Intifada ?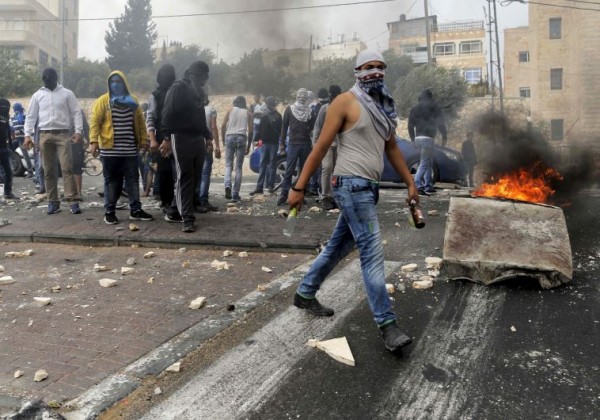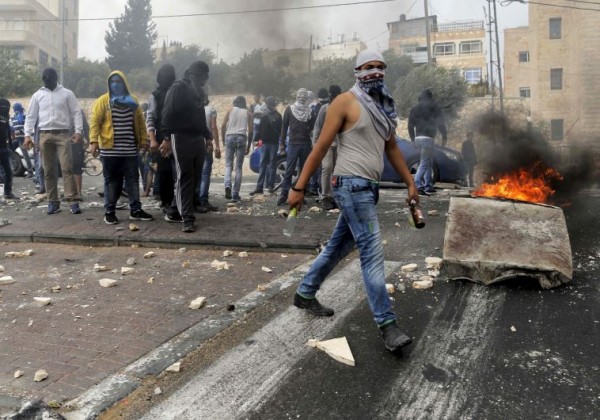 By:George S. Hishmeh
For the second time in two months the Palestinian-Israeli conflict, now almost in its 50th year, has been neglected by key international leaders — at the UN General Assembly, which met last month in New York, and during Pope Francis' first visit to the United States.
Neither US President Barack Obama nor Russian President Vladimir Putin, who are now deeply involved in the four-year-old turmoil in Syria, nor the Pope, uttered a word about the ongoing conflict in the Holy Land which this week seemed to be on the threshold of a third Palestinian Intifada.
This shocking silence followed bloody confrontations in Israeli-occupied East Jerusalem, which the Palestinians hope to establish as their capital, and where a prominent sacred site for both Muslims and Jews — the Noble Sanctuary, from where Muslims believe Prophet Mohammad made a one-night trip to heaven, and where Jews believe there are two ancient Jewish temples.
Violence has been an almost daily occurrence at Jerusalem's holy site in recent weeks, as Muslims are fearful that Israel is attempting to alter the status quo there.
The Palestinian Red Crescent reported this week that 456 Palestinians were wounded last weekend during various confrontations with Israeli forces.
The Palestinian medical organisation said that 36 of the wounded suffered injuries from live ammunition, while 136 were hit with rubber bullets. Many others were hurt by inhaling tear gas.
Israeli Prime Minister Benjamin Netanyahu, who addressed the opening session of the UN General Assembly, vowed to start, on his return home, a "harsh offensive" to counter rising violence described as "lone wolf" attacks against Israelis.
The Palestinians in the West Bank occupied by Israel in 1967 would be temporarily barred from Jerusalem's Old City, where some 300,000 Palestinians, a third of the Holy City's population, already live.
He also announced in a broadcast that the new measures will include speeding up the razing of houses of Palestinian attackers and banning those who incite violence from the Old City.
The bloodshed — which included an arson attack that killed a Palestinian toddler and his parents in July, followed by a drive-by shooting that killed an Israeli couple in the West Bank — triggered concerns of wider escalation.
On Saturday, a Palestinian stabbed to death an off-duty Israeli soldier walking with his wife and children, and a rabbi who rushed to their aid, on a street near the Western wall, police reported.
Israel's best-selling newspaper, Yedioth Ahronoth, published a banner front-page heading reading "The Third Intifada", though the violence has not reached the levels of past Palestinian uprisings.
When Palestinian President Mahmoud Abbas addressed the UN General Assembly last week, he said that Palestinians cannot continue to be bound by the 20-year-old Oslo Accords and their accompanying security and economic agreements with Israel.
But his warning did not provide a time for when abidance by the agreement would stop; he only explained that the Israelis desecrate the Muslim holy site with their "dirty feet".(Traditionally, Muslims take off their shoes when they go to prayer).
He also accused Israel of systematic violation of the Oslo Accords and a stubborn attempt to finally do away with the two-state solution.
An editorial on October 2 in the Israeli liberal daily Haaretz commented: "By coincidence, Israel's response came the same day: authorisation for illegal outposts in the West Bank, which proves the justice of Abbas claims."
The Palestinian leader also called on the UN to provide international protection to the Palestinians in the face of escalating violence in the West Bank and Jerusalem.
In a telephone call, he reportedly urged UN Secretary General Ban Ki-moon to act to stop what he called Israeli provocations "before things get out of control", according to Wafa, the official Palestinian news agency.
In other words, the options that the Palestinians have are limited; Abbas reportedly told the PLO Executive Committee last Tuesday that he wanted a political solution "using peaceful means and nothing else".
His only condition was that Israel fulfil its promise to release the last group of Palestinian detainees who were jailed before Oslo Accords and to stop illegal settlement expansion into Palestinian territories.
JORDAN TIMES