Saudi envoy blasts Hezbollah, Iran stances over over hajj stampede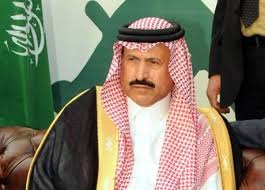 Saudi Ambassador to Lebanon Ali Awad Asiri Tuesday blasted Iran and Hezbollah stances  over  last week's hajj stampede  and accused them of exploiting the incident  to tarnish the kingdom's image stressing that  their stances reflected political bankruptcy.
"Some of the stances announced in Lebanon and Iran that targeted Saudi Arabia over the stampede incident that occurred in Mina during this year's hajj season are merely an expression of the state of political bankruptcy and loss in which these sides are living," Asiri said in a statement to Lebanon's  National News Agency.
"These sides [Iran and Hezbollah] have reached the stage of exploiting religion and the regretful incident to tarnish the kingdom's image and take revenge against it after it exposed the destructive schemes hatched against regional states," Asiri said in reference to the military offensive launched by a Saudi-led Arab coalition in March against Iranian-backed Houthi rebels who overran the Yemeni capital Sanaa unopposed in September last year and expanded their control zone into several regions. In July, loyalist forces backed by the Saudi-led Arab coalition evicted the Iranian backed Houthi rebels from the southern city of Aden. Saudi Arabia and other Arab Gulf states have long accused Iran of interfering in the internal affairs of regional states, blaming it for instability in the volatile region.
Asiri said the "quick accusations" against the kingdom made by "some sides" – a clear reference to Iran and Hezbollah – before the results of the investigation into the hajj disaster are announced, "is proof of deliberate intentions to attack the kingdom and an attempt to distort its image."
"No one, no matter how powerful he may be , can smear Saudi Arabia … whose rulers and sons have inherited the honor of serving the Guests of God," Asiri said. He added that the kingdom's development of holy sites and the unlimited facilities it offers to pilgrims are "the best response to those who harbor malicious intentions."
"The presence of millions of pilgrims at the same time and in the same place raises the possibility of such incidents," he stressed.
Iran last  Saturday vowed to take international legal action against Saudi Arabia's rulers over the crush of Muslim pilgrims at this year's hajj, which killed at least 769 people, including 136 Iranians, and has led to an escalation of tensions between the regional archrivals.
Saudi Arabian Foreign Minister Adel Al-Jubeir  responded to Iran's criticism, telling reporters in New York that "I believe that the Iranians should know better than to play politics with a tragedy that has befallen people who were performing their most sacred religious duty, which is the pilgrimage."
Al-Jubeir  added: "we will reveal the facts when they emerge. And we will not hold anything back. If mistakes were made, who made them will be held accountable. And we will make sure that we will learn from this, and we will make sure that it doesn't happen again."