Morocco to train French imams on 'tolerance'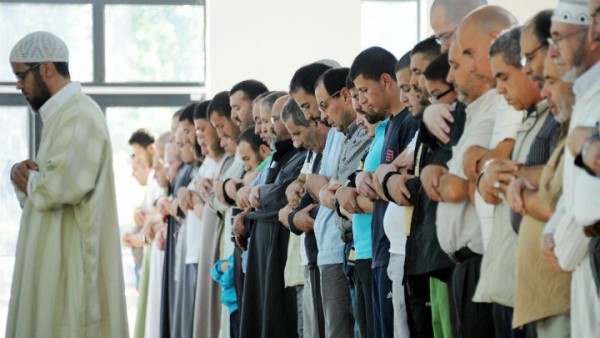 French imams are set to be sent for training in Morocco where they will be instructed in the "values of openness and tolerance", it was announced Saturday as French President François Hollande began a two-day visit to the north African country.
The training will take place at the Mohammed VI Institute in Rabat – an €18 million facility opened in March this year with the goal of educating Muslim scholars and imams from all over the world.
A joint declaration from Paris and Rabat said the training would promote "an Islam with the right balance" that conforms to "values of openness and tolerance" and "fully anchored in the values of the Republic and secularism".
The move was welcomed by the French Muslim group The Union of Mosques in France (UMF).
"The UMF … is convinced that the training of imams with the necessary knowledge to promote a balanced interpretation of Islam must be at the heart of any prevention programme in the fight against extremists," the organisation's president Mohammed Moussaoui said.
Around 50 French imams could be trained at the institute each year, whereafter they would return to France for further academic training on the role of religion in France and the right of worship, members of Hollande's team said.
The training programme will "demonstrate that Islam is a religion of peace in France", said Hollande.
Radicalisation
The move comes amid debate in France over the role of imams in combatting radicalisation among the country's large and diverse Muslim community, particularly in the wake of January's terror attacks in Paris.
France's Interior Minister Bernard Cazeneuve announced in February that French imams would beencouraged to take civics lessons as part of anti-radicalisation efforts, while in June it was revealed that France has deported 40 foreign imams for "preaching hatred" in the past three years.
In Tangiers on Saturday, Hollande said that establishing closer cooperation between France and Morocco in the fight against terrorism was a major purpose of his visit.
"I want France and Morocco to enter a new phase of partnership," he said after receiving military honours and a traditional offering of dates and milk.
"We have a common will to act in Africa and also to fight against terrorism, which remains our top priority."
He also dismissed any notion that a recent diplomatic dispute between the two nations had cast a shadow over the trip.
The row erupted in February last year when Morocco's intelligence chief Abdellatif Hammouchi was summoned for questioning by a French judge over allegations of torture.
It led to Morocco suspending all judicial cooperation with Paris between February 2014 and January 2015.
But Hollande said that the difficulties between the two countries "have not only been erased and overcome, they are above all outdated".
FRANCE24/AFP