Iran threatens US with 'humiliation' in a provocative video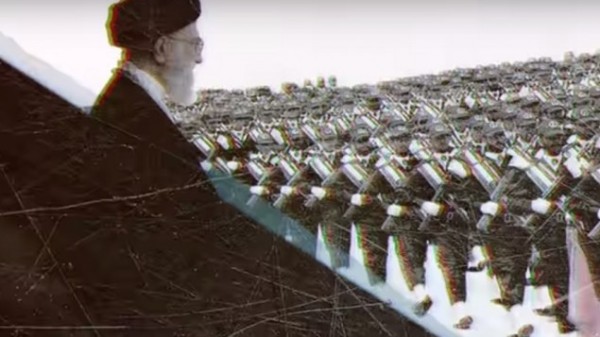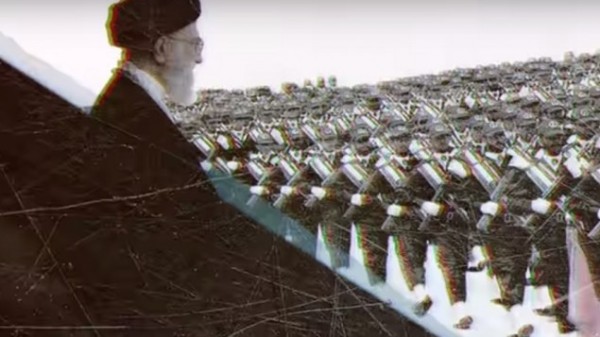 The Supreme Leader of Iran has released a video warning the United States that it will be "humiliated" if it declares war against the Islamic Republic.
The YouTube page of Supreme Leader Ali Khamenei has issued a new video titled "if any war happens," which, in a threatening tone, predicts Iran defeating the United States should war break out between the two sides.
The video begins by quoting President Obama from an interview on July 14 where he mentioned that the US could quickly dispose of Iran's military apparatus, should the need arise to prevent it gaining a nuclear bomb.
Next, a photo of the White House appears, with the Ayatollah's voice in the background stating: "A US official has said that he can destroy Iran's army."
"I do not want to say anything more in this regard. Our predecessors used to call such statements, boasting among strangers…
"If those who will hear this statement want to know the truth and if they are willing to use their experiences correctly," the video continues.
"We neither welcome nor begin any war. They must know that should any war break out, one who will emerge humiliated out of it will be invading and criminal America."

The Twitter feed Khamenei.ir also carried a link to the short video.
Khamenei.ir is the Twitter and YouTube handle and website address of the "Center for Preserving and Publishing the Works of Grand Ayatollah Sayyid Ali Khamenei".
The clip then features dramatic music and a montage of images: the White House, a Wild West gunfight, an Iranian Zolfiqar battle tank, and speedboats racing towards a US warship followed by presumed explosions.
The video then highlights Iranian claims it has reengineered the US' RQ-170 Sentinel stealth spy drone.
One of the bat-winged craft crashed in Iran in late 2011.
Also shown is an image of Hezbollah leader Hassan Nasrallah, with a reference to the terrorist group's 33-day war against Israel in 2006, followed by a photo of Mr Khamenei reviewing Islamic Revolutionary Guard Corps soldiers.
"They must know that should any way break out, one will emerge humiliated out of it," the clip continues.
"One will emerge humiliated out of it," and it "will be invading and criminal America," Khamenei concludes, as a photo is shown of American soldiers carrying a coffin draped with an American flag.
The provocative video comes just days after the Supreme Leader threatened to annihilate Israel within the next 25 years.
"Firstly, you will not see 25 years; God willing, there will be nothing as Zionist regime by next 25 years. Secondly, until then, struggling, heroic and jihadi morale will leave no moment of serenity for Zionists," the Iranian dictator tweeted Wednesday.
The same day, the Mullah pledged that Iran would never again negotiate with the "Great Satan" America following the nuclear accord between world powers and Tehran.
Independent .