EU countries seeking solution to Lebanon presidential crisis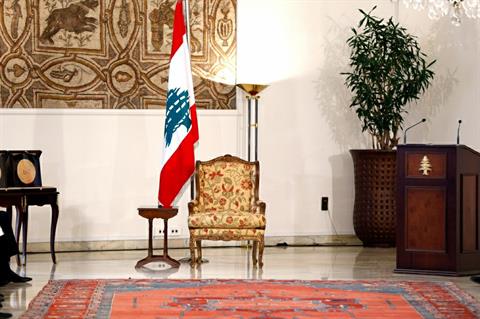 Discussions are underway in European Union  capitals  to find a solution to Lebanon's presidential deadlock by proposing the name of an  official who receives consensus, Western diplomatic sources in Lebanon said Sunday.
The sources told the Saudi Okaz daily that the official should receive the support of Hezbollah and the Future Movement.
If the negotiations succeed, then they would lead to the election of a new president and resolve the remaining political problems that Lebanon is suffering from, the report says
Baabda Palace has been vacant  since President Michel Suleiman's term ended  ended in May last year.
The Lebanese parliament failed earlier this month and  for the 28th time in a row to elect a president to replace  Suleiman
As in the past sessions the parliament was unable to reach a quorum because the Iranian backed Hezbollah militant group and its ally MP Michel Aoun's Change and Reform bloc MPs boycotted the sessions.
Speaker Nabih Berri a key ally of Hezbollah postponed the election to September 30 , 2015 .