Iran nuke deal gains momentum after endorsements by 4 House Democrats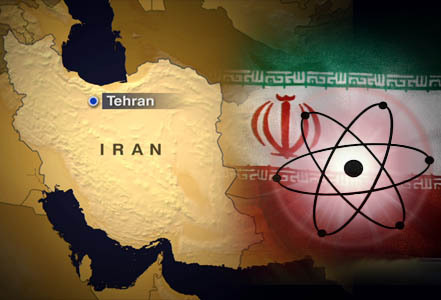 Three House Democrats from New York and a House Democrat from Florida who is running for a Senate seat endorsed President Obama's nuclear deal with Iran on Monday, lending fresh momentum to the pact from political quarters that once appeared most leery of it.
In rapid succession, Representatives Nydia M. Velázquez, Gregory W. Meeks and Yvette Clarke of New York backed the deal, as did Representative Patrick Murphy, the Democratic establishment's choice to compete for the Senate seat being vacated by the Republican presidential candidate Marco Rubio. Mr. Murphy's decision was the most surprising: Democratic leaders supporting the deal had written him off as he battles Representative Alan Grayson, a liberal who is leaning against the accord, for his party's Senate nomination.
"There is 'no other available alternative,' " Mr. Murphy wrote, quoting Florida's Democratic senator, Bill Nelson, who also supports the deal. "On balance, I cannot let possibilities a decade or more in the future, however troubling, outweigh the immediate benefits of this agreement."
Mr. Meeks said that rejecting the deal would leave the United States only with alternatives that "do far less, if anything at all, to change Iranian nuclear and weaponization pursuits."
The decisions by all four House members speak to the shifting politics of the Iran deal. For Democrats, especially those with potential primary competition, opposing the accord now appears to be a greater political risk than supporting it.
Mr. Meeks, Ms. Velázquez and Ms. Clarke were among the last New York City lawmakers to announce their views on the nuclear deal, which would lift punitive sanctions on Iran in exchange for the country's dismantling of parts of its nuclear program and its allowing international inspections of certain facilities.
The New York congressional delegation has been a source of forceful opposition to the pact, including among Democrats. Senator Chuck Schumer broke with the rest of the party's Senate leadership to denounce the deal, and was joined by several senior Jewish lawmakers in the House delegation. Of the 16 Democrats in Congress publicly opposed to the deal, 10 are from New York or New Jersey.
But the balance of opinion is shifting. After Mr. Schumer and Representative Eliot Engel of New York, the ranking member of the Foreign Affairs Committee, came out in opposition, Democratic leaders feared a flood of "no" votes from the New York area. The opposite appears to be happening.
Supporters of the nuclear deal have had greater success in swaying New York's more liberal members of Congress, especially those representing heavily black and Hispanic districts. In addition to Mr. Meeks and Ms. Velázquez, Representative José E. Serrano of the Bronx endorsed the deallast week.
And in mid-August, Representative Jerrold Nadler of Manhattan gave a crucial endorsement, becoming the lone Jewish member of Congress from New York to support the agreement. Only a few New York City holdouts remain, including Representatives Charles B. Rangel, Joseph Crowley and Hakeem Jeffries.
Congress will vote in September on a resolution to disapprove the deal. It is unclear whether opponents of the agreement will be able to break an expected Democratic filibuster in the Senate. Even if they succeed, it appears very unlikely that they can muster the votes to override Mr. Obama's expected veto.
NY Times