High-speed train gunman charged with terrorism
The Moroccan suspect in a foiled attack on a high-speed train is facing terrorism charges over what authorities say was a plan to unleash carnage among hundreds of passengers.
The Paris prosecutor's office confirmed Wednesday that Ayoub El-Khazzani was charged overnight. El-Khazzani, 26, was tackled and tied up by at least five passengers, including three Americans and a Briton. El-Khazzani has denied terrorism plans and said he stumbled upon a bag of weapons and decided to rob passengers.
Paris prosecutor Francois Molins has said El-Khazzani watched a jihadi video on his cell phone moments before his attack and that — although he claimed to be homeless — he used a first-class ticket.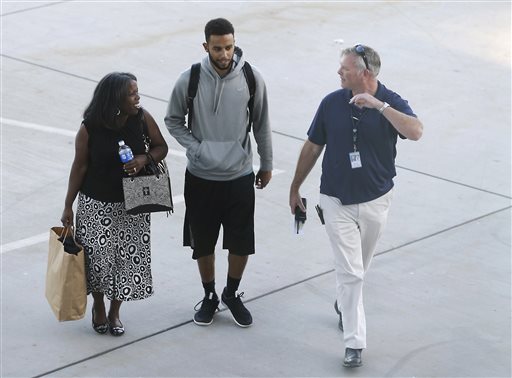 Among the terrorism charges he faces are multiple counts of attempted murder, possession of weapons, and conspiracy.
ASSOCIATED PRESS