Assir charged with plotting attacks against the Army, assassinations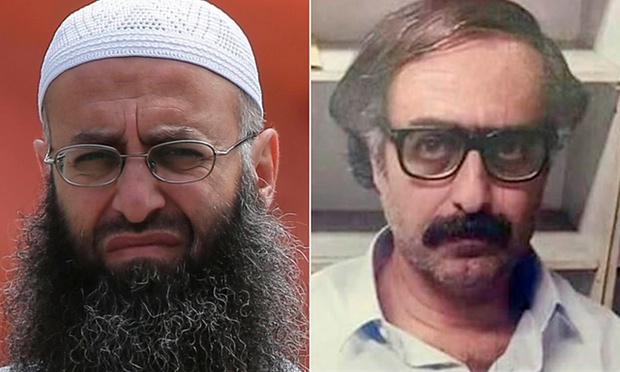 Salafist cleric Sheikh Ahmed al-Asir has been charged with forming terrorist cells in the southern city of Sidon, reported al-Jadeed television on Wednesday.
Judge Dany Zhenni also charged him with plotting the assassination of political and religious figures and inciting  attacks against the army.
His case has been referred to the Military Tribunal.
He also issued an arrest warrant against Asir over his links to the Abra clashes in Sidon in 2013.
The clashes took place between Asir's supporters and the army, leaving scores of gunmen and soldiers dead.
Asir was arrested at Rafik Hariri International Airport on August 15 as he attempted to travel to Nigeria via Egypt.
The vocal anti-Hezbollah cleric had been on the run since the Abra clashes 2 years ago .