Kahwaji: Protection of the Lebanese border is now in the hands of the army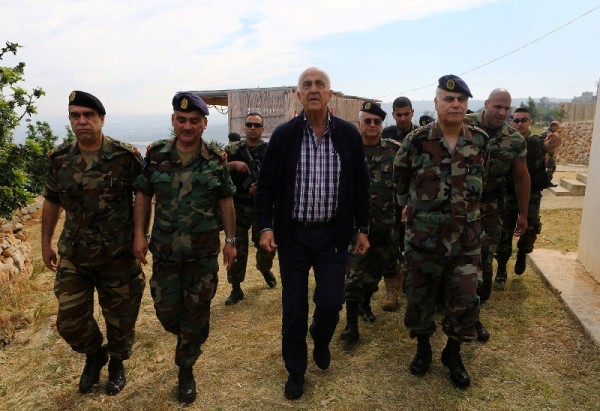 Defense Minister Samir Moqbel and Army Commander General Jean Kahwaji inspected on Tuesday military posts in the northeastern border town of Arsal, National News Agency reported
Kahwaji later declared that the protection   of the Lebanese border  is now completely in the hands of the   army .
"Political tensions will never affect the performance of the military institution," he added according to LBCI TV.
Moqbel and Kahwaji's visit came amidst heavy security measures and "unprecedented" military helicopter activity, noted NNA.
The outskirts of Arsal frequently witness skirmishes between the army and armed groups using the porous border with Syria to roam to and from the country.