Jumblatt says MT. Lebanon areas need to know where to dump the garbage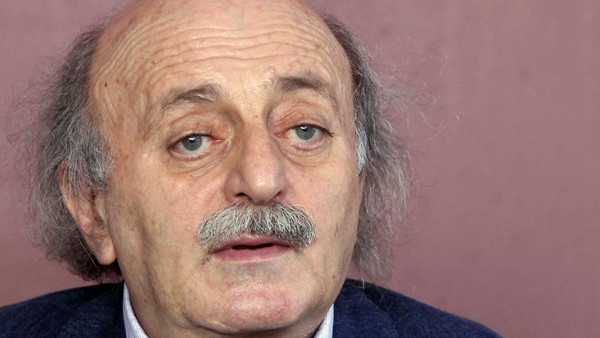 Progressive Socialist Party leader MP Walid Jumblatt who represents the Shouf region of Mt Lebanon stressed on Sunday that the Minister of Environment is not to blame for the waste management crisis and that those who set the conditions are accountable.
"The areas of Metn, Aley and Shouf of Mt Lebanon need to know where they should dump the trash. Those who set the conditions are to blame. It is not the fault of the Environment Minister," said Jumblatt in statement addressing people of Shahhar in Mt Lebanon.
"Any company that meets the conditions of the waste management bids needs no less than 16 months to start removing the waste from the streets of Beirut," added Jumblatt.
On Friday, three private companies submitted bids to manage Beirut's waste without specifying the loaction of the landfill they will be using .
The garbage crisis began when the landfill in the town of Naameh south of Beirut was shut down on July 17.
Since then, mountains of garbage piled up in Beirut and Mount Lebanon.
The government so far failed to resolve the crisis.
The piles of garbage serve as an uncomfortable reminder of a larger Lebanese political failure. The country has for many years faced nationwide infrastructure problems, including water shortage and daily electricity cuts.
"We have come to realize that a mafia is controlling Lebanon and its funds", Phalange party leader MP Sami Gemayel said after party's weekly meeting last week.
He was commenting on the stinking garbage in Lebanon
"We do not understand the delay in resolving the waste disposal crisis" he said
"Shame on all those who are blackmailing a company or party at the expense of the people for the sake of making money and personal gains, "he said without naming the politicians behind the crisis.