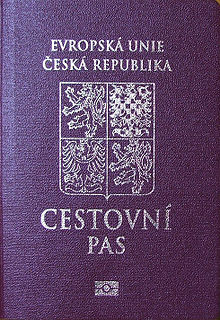 Lebanese Police found at dawn an abandoned vehicle in the village of Kefraya in the Western Bekaa  (300 meters away from a military checkpoint)  that contained personal luggage, scattered clothes, 3 cameras and 5 Czech passports ,  National News Agency reported on Saturday.
Munir Taan, a Lebanese national and a resident of Nabatiyeh was identified by investigators as the owner and driver of the abandoned KIA vehicle
A probe has been opened in the case to find the whereabouts of the owner and passengers.
Voice of Lebanon radio reported  that the  father of Munir Taan had filed a complaint with  the police station in al-Dweir and claimed that his son has disappeared in mysterious circumstances.
The five Czech nationals, aged between 25 and 47, had reportedly entered Lebanon twice during the past few months, VOL source said.
They first entered Lebanon on May 15 and left on July 1, and reentered the country on July 7, VOL source added.
The army intelligence carried out a wide inspection operation in Bekaa and Western Bekaa where the driver made some stops, VOL added.
In another similar development  Lebanese nationals Hassan Mohammad Khodor and Yahaya Ahmad Hammoud have disappeared two days ago after they headed south on a family visit.
Confirmed missing
Czech FM Lubomír Zaorálek confirmed that five Czech citizens went missing in Lebanon.
A military source said Saturday:
"We don't know what happened to them but we assume they were kidnapped because we found their passports and documents and belongings in the car."
"We are carrying out searches of local hotels and other places in the area." The source added.
Kidnappings have been rare in Lebanon since the 1975-1990 civil war.
In the most high-profile case in recent years, seven Estonian cyclists were kidnapped at gunpoint in the Bekaa in 2011, being released some four months later.
The group claiming the abduction was previously unknown, and its motives were never entirely clear.
A ransom was reportedly paid, but that was never confirmed by any side.
The Bekaa Valley is notorious in parts for lawlessness, drug trafficking and occasional feuding between clans.
Update
The names and the years of birth of the missing Czechs are reportedly as follows
Jan Švarc, 1960
Adam Homsi, 1978
Miroslav Dobeš, 1968
Merlin  Pešek, 1983
Pavel Kofroň, 1960
Adam Homsi is  reportedly a Czech-Arab translator. He was there as their guide and translator.
Unconfirmed reports  link  the  kidnapping to the arrest of 3 Lebanese on terror charges by the Czech authorities.
According to a report by blogspot , Jan Švarc, 1960 who is an attorney was involved in the trial of the 3 arrested Lebanese that were ordered to be extradited from Czech Republic to the U.S..
The 3 arrested Lebanese were accused of drug and weapon sales to Columbian terrorists for about $7 million and cooperation with terror groups . They were identified as Ali Fayad, a citizen of Lebanon and Ukraine, Faouzi Jaber, a Lebanese citizen who resides in the Ivory Coast and Lebanon, and Khalid Marabi a Lebanese citizen who also resides in the Ivory Coast and Lebanon.
Fayad appears to be the key person among the 3 and he comes from the southern Lebanese town of Ansar.
More than 100 people demonstrated last March outside the U.S. embassy in Awkar against the ongoing imprisonment by the Czech authorities of Fayad who could be extradited to the United States.
The demonstrators said the rally outside the U.S. embassy aimed at protesting Washington's intervention to keep Fayad in custody in Prague over fabricated accusations, including planning to assassinate Americans.
From Awkar, northeast of Beirut, the protesters rode buses to the Czech Embassy in Baabda, east of Beirut, where they chanted slogans calling for Fayad's release.
It is important not to confuse him ( Ali Fayad) with MP Ali Fayyad , a Shiite member of the Lebanese Parliament representing Hezbollah in the Marjeyoun/Hasbaya district.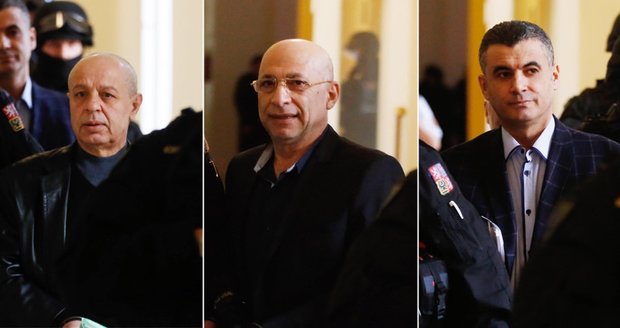 Update