Another Israeli drone crashes in Lebanon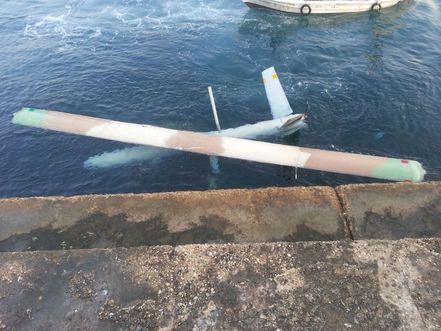 Another  Israeli drone crashed in the northern city of Tripoli on Saturday, the army said, in the second such incident in three weeks.
"At around 8:30 am (0530 GMT), a drone belonging to the Israeli enemy went down in the port of Tripoli, and the army has taken the necessary measures," the Army command  said in a statement, without elaborating.
A security official said the pilotless aircraft crashed into the sea.
"Fishermen had the impression a plane was falling down towards their harbor, close to the main port of Tripoli," said the source, who spoke on condition of anonymity.
"They alerted the army which has retrieved the aircraft from eight meters (26 feet) under water. It turned out later that it was an Israeli drone," the source added.
An spokesman for the Israeli military refused to comment on the reports.
On June 21, Israel carried out an air strike in eastern Bekaa region to destroy one of its drones that had crashed in the mountains outside the village of Saghbine.