Jumblatt rejects paralysis of state institutions as unacceptable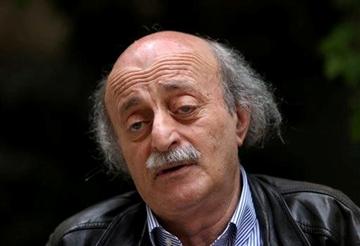 Progressive Socialist Party leader MP Walid Jumblatt said that his main concern is to keep the government functioning to take important decisions and avoid paralysis.
"My main concern is for the cabinet to continue its function to take the necessary decisions and open an extraordinary session for the parliament," said Jumblat told As Safir daily in a report published on Monday.
"It is no longer acceptable for the paralysis of state institutions, which is reflecting negatively on the citizens' interests, to continue." He said
"It is their own business and right if some sides have an objection," the lawmaker added.
The last cabinet session was marred by heated arguments as ministers from the FPM, Hezbollah and the Tashnag Party argued that no agenda items should be discussed until security appointments were made.
MP Michel Aoun's Free Patriotic Movement threatened earlier this month that its ministers would boycott cabinet sessions if Prime Minister Tammam Salam did not place a decree on the appointment of high-ranking military and security officials at the top of the agenda.
Aoun reportedly wants his son-in-law Commando Regiment chief Brig. Gen. Chamel Roukoz to be appointed army chief.
Roukoz's tenure ends in October 2015 while the term of army commander Gen. Jean Kahwaji expires at the end of September.
Aoun's other son-in-law Gebran Bassil is the Foreign minister.
Aoun along with his Hezbollah allies have been preventing the election of a president
The Lebanese parliament failed on June 24 and for the 25th time in a row to elect a president to replace Michel Suleiman whose term ended on May 25.
As in the past sessions the parliament was unable to reach a quorum because the Iranian backed Hezbollah militant group and Aoun's Change and Reform bloc MPs boycotted the sessions.
Aoun admitted on Saturday that Lebanon is run by a mafia as he expressed frustration over the political wrangling in Lebanon.