JetBlue makes 1st New York-Havana flight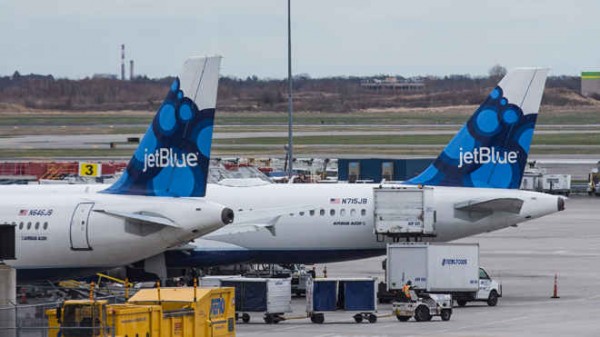 JetBlue made its first weekly flight Friday between New York's John F. Kennedy International Airport and Havana's José Martí International Airport as part of the measures taken in recent months to restore relations between Cuba and the United States.
According to a communique from the airline, JetBlue becomes the first large U.S. airline to serve this route since restrictions on travel between the two countries were eased early this year.
New York-based JetBlue announced on May 5 its intention to connect the Big Apple and Havana with weekly flights, initially with tickets sold at the Cuban Travel Services agency.
"As the largest U.S. airline to the Caribbean, Cuba will one day play an important role in JetBlue's overall network in the region," the note said.
"JetBlue already has a proven track record of providing outstanding service to the Caribbean and has operated a series of successful charters to Cuba since 2011," Scott Laurence, senior vice president of airline planning at JetBlue, said in the note.
"As interest in Cuban markets grows, JetBlue is positioning itself as a leading carrier to the island nation by operating more convenient flight options than ever," he said.
The route between New York City and Havana is one of the company's five weekly round trips to the island – the others operate from the airports at Tampa and Fort Lauderdale-Hollywood in the state of Florida.
The company said that while it has been flying to Cuba from Florida since 2011, it is now flying from New York to the island for the first time.
JetBlue has an average of 875 flights a day and carries more than 32 million passengers a year to cities around the United States, the Caribbean and Latin America.
The airline's CEO, Robin Hayes, was one of the businessmen who accompanied New York Gov. Andrew Cuomo on a trade mission to Cuba in April.
The company's first flight between New York and Havana was an Airbus A320 with seating for 150 passengers, which took off at noon from JFK.
The United States and Cuba announced in December their intention to renew diplomatic relations.
On Wednesday, the two governments announced that they will reopen their respective embassies on July 20.
FOX NEWS